Scott Monty, global head of social media for Ford Motor Company, sheds light on what it takes for brands to succeed with social media.
There's no question why Forbes ranked Scott as one of the top 10 influencers in social media. Add these to your list of goals for social in 2013.
One Size Does Not Fit All
Every customer has their own needs and their own way of communicating, especially during the sales process. Brands must create content that emotionally resonate with every target audience across all platforms.
Context Is As Important As Content
When, where and how we serve content must be contextually relevant. Understanding the best time to engage is critical to influencing relationships online.
Karma.
Everything we do is to help other people achieve their goals first, which allows them to be receptive to your value, service and product.
Extend Where Your Inspiration Comes From
Brands limit their ability to build a network and interact because they only focus on content relevant to their industry. Wrong. We look to fashion, architecture, behavior – we look outside the norm. In the end, you are connecting with people.
Social Media Is Not Free
Social media is human intensive. Especially at the corporate level, there is constant strategic investment focused on all aspects of the business.
This year, Ford and Scott's focus is infrastructure building. From building and influencer management system to track who their influencers are and how they interact to streamlining global metrics and listening – we're excited for what's in store.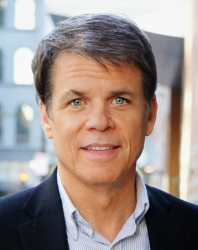 Latest posts by Martin Jones
(see all)