Students everywhere know what it's like to lug heavy textbooks around in their backpacks. In the last few years, though, some pupils have gotten reprieves from this chore, thanks to iPads and Chromebooks that can manage all of their classroom materials.
These devices, which can hold or access hundreds of assignments and books, offer the same sort of convenience that MP3 players provided when they replaced a lot of CD collections years ago. However, there's still a major challenge facing many school systems as they weave in such novel approaches to learning: reliable, affordable and widespread networking.
The importance of broadband in U.S. schools
A phone, tablet or laptop with Wi-Fi is obviously a powerful tool for a student. Google, Wikipedia, and countless other resources are at the user's fingertips, along with e-books as well as apps for annotating and interacting with materials.
Moreover, broadband Internet for students can give them a leg up as they prepare for college and the workplace. Just a few of its associated benefits include:
It can enable rich learning experiences through video, voice, and teleconferencing with subject matter experts.
It gives students of all economic backgrounds access to similar online resources.
It supports alternative and supplementary approaches such as distance learning.
It helps train tomorrow's highly skilled professionals, who, according to a study of small businesses in Norway between 2001 and 2007, see the most benefits in terms of earnings and productivity from broadband in the workplace.
"Broadband Internet within schools gives students a leg up as they prepare for college and the workplace."
Improving education in these ways requires a reliable network, such as one built upon Metro Ethernet rather than traditional WAN technologies, but many schools aren't there yet. At the end of 2013, less than 40 percent of public schools in the U.S. had wireless coverage throughout their entire facilities. Similarly, the White House has also reported that only one-fifth of American educators believe that their schools' networks adequately support their teaching needs.
Schools get creative as they look to expand Internet access

Beyond the walls of their schools, educators face the wider issue of many students not having high-speed Internet at home. Some school districts have worked with service providers to obtain discounted hot spots, while others have gotten more creative, looking to put underutilized resources to work – such as school buses.
In the same way that, say, Airbnb has turned underutilized apartments and homes into profitable rentals, the Coachella Valley Unified District in California has transformed its off-hours school buses into Wi-Fi hot spots. Equipped with battery-powered routers, these vehicles can be driven out to low coverage areas and parked overnight to provide connectivity.
Rather than wrangle with the costs and complexity of legacy networking tech, schools can get a rock-solid backbone for voice, video and data connections, with bandwidth to spare. Plus, such a network is scalable, making it perfect for supporting all of tomorrow's virtual textbook users on their iPads and Chromebooks. This innovative approach underscores just how important broadband is to schools, teachers, and students. As institutions look to move past limited connectivity and hurdles like tight budgets on the road to broader Internet access, they can turn to services like Metro Ethernet.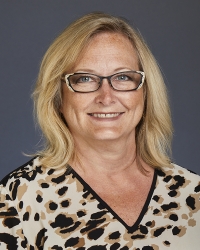 Latest posts by Lisa Majdi
(see all)