Virtually all marketing strategies for small business these days incorporate Twitter, and that's about to become even more true. The popular social media site has relaunched its Twitter For Business site, according to Marketing Land, giving it a new design and additional content geared toward helping businesses develop social media marketing presences.
While other sites such as Facebook and LinkedIn still have their places in small business marketing, Twitter is now more useful than it's ever been. Here's a rundown of what the revamped Twitter can do for your business:
Advertising
Twitter has published a new promotional video designed to show business owners the ropes of advertising using social media. The introductory clip is fairly short, about two minutes, but it includes an explanation of how to use targeted advertising that appeals to users of certain demographics with certain interests. By looking at data on who each individual user follows on Twitter, businesses can extrapolate what products or services might interest those users.
Promoting events
If your small business is hosting an event in the near future, there's no better tool than Twitter to get the word out. Tweeting can help you target guests who would enjoy coming, invite them and analyze data on what they'll get out of the experience.
Analytics
Twitter has revamped its analytical tools to give you more information than ever before about who's reading your tweets, as Adweek explains. Every time you make a post, the site can give you data breakdowns on who sees it – their ages, genders, locations, interests and even what mobile devices they're using to view your tweets. You can then use this information to make future decisions about how you promote your business using social media.
Recruiting
There are countless resources online these days for listing job openings. But according to SmartRecruiters.com, Twitter stands out because of one distinctive feature: hashtags. Now that Twitter users can tag their posts for easy search and access capabilities later, job seekers can easily find openings in their respective fields simply by searching for their hashtags.
Marketing Land notes that according to recent studies, small businesses are twice as likely to use Facebook as Twitter – that's a long-standing status quo, one that won't be easy for Twitter to change. But by putting more small business marketing tools at users' disposal, the site is making significant headway.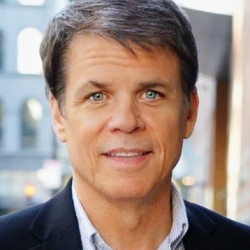 Latest posts by Martin Jones
(see all)