The vast majority of businesses understand that aggressively and shrewdly marketing themselves on the internet is crucial to reach new customers and expand their reach. To this end, many executives have begun implementing more and more online marketing initiatives, knowing that they are liable to fall behind their competitors if they don't constantly try new approaches.
This belief has led many companies to explore the ever-growing buffet on internet marketing options. Targeted ads, increased social media presence and email newsletters are all popular methods for improving brand awareness over the internet, but another form of online marketing has, in many ways, shown to be even more effective.
Over the past few years, the use of content marketing has grown rapidly among business of all sizes. Creating original content – whether for brand pages, websites, social media platforms or all three – has been proven to be incredibly effective in reaching new customers and increasing engagement among existing ones.
However, the world of content marketing is young and changing quickly, which has made it difficult for marketers and other executives to know if their approaches are as fruitful as possible. At first blush, content marketing can appear to be complicated and difficult to master, but by employing a few tried-and-true methods, it is possible – and fairly simple – to use content marketing to lead to better business blogging and, eventually to make branding your business online a much more straightforward and conquerable task.
Increase traffic
Attracting more potential customers to your website or social media brand page is typically the primary goal of content marketing, which is unsurprising because it is such an effective means to draw visitors through search engines and targeted links. Companies that use advanced analytics to measure their sites' traffic before and after the implementation of a content marketing campaign commonly see a huge difference before and after they launch their campaigns.
One example is the Simple SEO Group, which saw traffic to its site increase more than 250 percent after the implementation of a targeted and well-planned content marketing campaign. However, that initial surge was not all – the source states that traffic has continued to rise steadily and that their content strategy has made their marketing efforts more impermeable to switches in Google's algorithm and other changes.
Define your strategy
With that said, simply creating and installing a content strategy is not enough to guarantee increased traffic. With so much SEO keyword-clogged content produced every day, it is vital that you have a clear plan for and a thoughtful approach to marketing your business with branded content. In short, this means creating a strategy that meshes with your company's mission and ethos.
This may be easier said than done. Deciding how to integrate your company's personality into your branded content campaign requires a clear understanding of not only how your business defines itself, but also how you want to present yourself to your current and potential customers. Do you want to maintain a fun, light tone in your content, or do you think it is better to present your business as sober-minded and all business? Answering this and similar questions will help you decide how to direct and position your content.
Make it useful
Some businesses use branded content simply as a vehicle for luring customers to their websites. While this is in itself not a bad approach, it can only go so far. More successful companies create content that is not only geared at enticing new customers, but that is also interesting and useful in its own right. While it is good to have a steady stream of content constantly flowing onto your website, blog or social media profile, it is more important to make sure that the actual text is geared toward providing customers with a better idea of your brand and its mission and information that keeps them engaged.
Create a sustainable system
It is easy to muster up the necessary energy to launch an ambitious and optimistic branded content campaign than it is to maintain that drive for months on end. Therefore, it is essential that you establish a system – complete with division of labor, a specific budget and enough resource – for your content marketing. Although your plan will likely evolve as you begin to understand the intricacies of a campaign more thoroughly, it is important that you go in with as detailed a plan as possible. How much content do you want to produce each week? Do you have a posting schedule? Who will be in charge of generating topic ideas? If you wait to ask these questions until the campaign has already commenced, you will likely end up wasting a lot of time adapting to changing circumstances.
What strategies have you found for improving your branded content campaign? Share your thoughts below!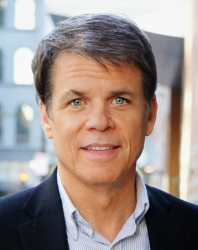 Latest posts by Martin Jones
(see all)