One of the most innovative strategies for marketing your business is to start a podcast. Websites are nice, and blogs can be an engaging way of presenting information, but there's really no substitute for the sound of a person's voice. By recording a show about your product and industry, you'll be able to provide potential customers with a novel, entertaining way of consuming content. There's no better way to connect with the public.
Are you considering starting a podcast to promote your enterprise, but you're not sure where to begin? Establishing a podcast from scratch will take a lot of research and preparation, but here are three tips to get you started.
Record a show regularly
If you want to establish credibility for your podcast, you should start by setting a firm schedule. Pick a time frame – monthly, weekly, every other day – that works for you, and stick with it. Then get into the habit of releasing your show at the same time each episode. That way your listeners will know when to expect a new installment, and they'll know your podcast is one they can rely on. You also want to establish other regular features – interviews, recurring segments and the like – in order to build a brand that listeners will come to appreciate.
Find engaging guests
It's good to have a solid back-and-forth dialogue on your show – if you're simply making a record of one monotonous person talking, it will get old quickly. By inviting guests to appear on your podcasts from time to time, you make your content fresher, more engaging and less predictable. Listeners will be excited to come back and download your show again, eager to find out who you talk to next time. NBC Chicago explains that you don't necessarily need a stilted list of interview questions – you want your guests' appearances to sound like conversations, flowing back and forth naturally.
Promote your podcast using social media
It's not enough simply to record a show – you have to promote it heavily to make sure people listen. Facebook is the best way to do this, since the site features 2 billion connections between people and local businesses, and 70 percent of all users in the U.S. and Canada connect with local businesses there. But a combination of other social media sites should also be involved, and viral marketing is another tactic that can get the word out quickly.
These are just a few ideas on how to make an engaging podcast. What strategies have worked for you?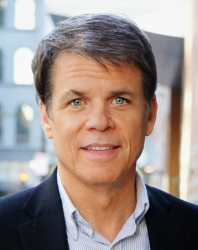 Latest posts by Martin Jones
(see all)