What goes into a successful social media strategy?
That's a question that many business leaders are asking themselves as social media becomes increasingly important in all aspects of the corporate realm.
Neal Schaffer, named a Top 30 Social Media Influencer by Forbes, recently took the time to talk with us about the importance of developing an in-depth social media business plan prior to a company launching its social presence. His extensive experience in marketing and business development has given him keen insight into how to approach social media and how businesses can optimize it to meet their business needs and objectives.
Additionally, Neal has recently launched a new book,  "Maximize Your Social," a definitive guide on strategizing for social media. The book explains how businesses can fully capitalize on social media through intensive planning. "Maximize Your Social" can teach company leaders everything they need to know about social networking.
The book details how to choose workers to participate in your social media strategy, the best way to analyze important metrics and other essential details. "Maximize Your Social" is a must read for anyone who wants to improve their utilization of social media in the near future.
For more information on Neal Schaffer and his latest book, "Maximize Your Social", visit  his website, Maximize Your Social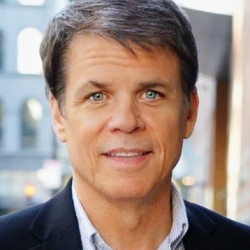 Latest posts by Martin Jones
(see all)