Measuring Twitter influence is more of an art than a science. Even accounts with millions of followers – like the ones belonging to celebrities such as Lady Gaga or Justin Bieber – aren't necessarily engaging with lots of active users. Many of their followers may just be passive fans, instead of people interested in reading and retweeting opinions and links. Twitter is by now a platform that most small businesses have at least heard of, if not used on a regular basis to announce promos, conduct thought leadership and/or respond to customer queries. But how do social media teams know how influential their brands are on Twitter?
"Measuring Twitter influence is more of an art than a science."
It's possible, though, to get a sense of how influential a Twitter user is, using a combination of technical tools as well as basic observations about the account's activity.
Regularity, retweets and at-mentions: The three vital signs of a Twitter account's influence
Twitter is a fast-moving medium. The average half-life of a tweet is just 18 minutes, meaning that there is only a tiny window of opportunity for businesses before their audiences move on to other things. Here are a few things to keep in mind:
Regularity
How often an account tweets – does it have at least a few tweets each day, or does it go days or weeks between updates – is perhaps the most basic indicator of its power. If new content and thoughts aren't surfacing regularly, followers may tune out.
Retweets
Similarly, most retweets occur within minutes of a tweet being published. A study of 2,216 users' Twitter activity found that the most common median for minutes until a retweet was 3 minutes, followed by 4, 5 and 7 minutes.
But retweets are scarce and to some extent reflective of follower count. An account needs almost 10,000 followers before even 25 percent of its tweets get retweeted.
At-mentions
A Twitter account may be directly called out or "CC'd" on someone else's link by using the at-mention format. Unsurprisingly, hourly at-mentions strongly correlate with hourly retweets.
Using the Twitter Web client, it's easy to see how many retweets and favorites a particular tweet received. Plus, by clicking "Tweets and Replies," anyone can see if an account has engaged with others that at-mention it or retweeted tweets that included at-mentions.
Klout and other tools for seeing what's going on
Looking for a way to make sense of all these metrics around frequency, retweeting and at-mentions? Klout is probably the best known tool for grading Twitter influence.
It takes more than 30 factors into account, including how many users a retweet reached and how many times an account has been included on a Twitter List. There are other solutions out there, like PeerIndex, for gathering similar Twitter analytics.
Can a business make its account more influential?
A majority of the most influential Twitter accounts belong to politicians, celebrities and content aggregators/publications. In this context, small businesses face stiff competition. But, with a sensible strategy as well as strong voice, data and video communications solutions, they can still work toward reaching more users. Possible strategies include:
Tools like HootSuite can schedule tweets ahead of time. This frees up social media managers to engage in conversations with other users about what they're sharing, without having to worry as much about posting regularly.
User trusted sources and at-mentions
Some publications, like The New York Times and BuzzFeed, will attract more eyeballs than others since readers know and trust them. At-mentioning the author of a shared article can also increase credibility and drive engagement.
Write engaging headlines
A URL by itself is uninteresting. Using a question or a few words that play to novelty bias ("Just sharing my brand new post on…") can improve a tweet's visibility.
A few examples
Need an example?
There are a number of great people I can point to as excellent examples of influential Twitter users that are "doing Twitter right".
Here are just a few of them: @MarketingProfs  @TedRubin  @bryankramer  @iSocialFanz @kimgarst  @WarrenWhitlock @PegFitzpatrick @MariSmith and there are many, many others.
Don't see your name..? Don't worry, there's a much, much bigger list coming.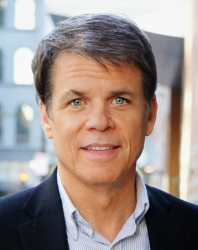 Latest posts by Martin Jones
(see all)