When you meet and speak with Mari Smith, you immediately discover how she has become one of social media's biggest influencers. Spending over a decade teaching relationship marketing, Mari is one who truly "walks the walk" and its readily apparent that her passion for people and relationships extends far beyond any social platform. She is a natural "connector" with a keen sense of how to balance the business of marketing with the genuine needs and desires of people.
We caught up with Mari at Blogworld New Media Expo and she weighed in on the current state of social media and the trends she'll be watching in 2013.
Among the points we discussed
2012 ended leaving small and medium sized businesses frustrated and wondering how they can compete with Facebook's shift to focus on a pay-to-play model.  This challenge sets the stage for two opportunities.  The first, Facebook can satisfy demand with a new and better product for this group.  Second, businesses are beginning to realize how to innovate their social strategy with focus on earned engagement versus paid.

This year is the year of Facebook Social Graph, video content and niche community.

Facebook Social Graph – Imagine you are in New York and want to find the best sushi restaurant determined by what your friends in the area think.  That is Facebook Social Graph – a new way to search.

The Year of Video – What's the next best thing to the human interaction – video.  Live video will continue to grow in 2013.

Niche Community – How we interact digitally will take the less is more approach as people begin to search for highly specific groups to engage with that provide more meaningful experiences and relationships.
Mari is an amazing coach whether through her books Facebook Marketing: An Hour A Day, The New Relationship Makreting: How To Build A Large, Loyal, Profitable Network Using The Social Web, in-person or virtual speaking and one-on-one. We look forward to seeing her more in 2013!
Links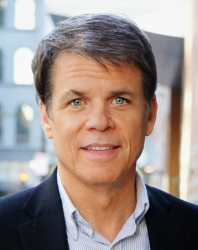 Latest posts by Martin Jones
(see all)