If you are up to speed with modern marketing and engagement strategies, you've probably heard of gamification. This theory proposes that rewarding people for specific actions – as if they were characters in a videogame – is a good method for getting them to act in predictable and desirable ways. In recent years, many companies have begun using this technique to attract consumers and turn them into devoted customers.
However, employing this strategy is not necessarily as straightforward as a game of Angry Birds. For a successful gamification-based marketing strategy, companies have found that they need to be knowledgeable about both gamification theory and consumer psychology. Of course, these two fields are quite complex, and mastery of them can take years.
However, there are a few simple steps you can take to incorporate gamification principles into your viral marketing campaign.
Think small
Many studies show that gamification works best on a relatively small scale. Consumers are typically unwilling to invest hours on end to playing promotional games. However, many people find themselves with a few minutes here and there to fritter away at some small pursuit. Therefore, creating opportunities for people to engage with your brand – that also rewards them for specific actions – in short bursts can be an effective way to maintain their interest over the long run.
Offer real-life incentives
One of the major ways gamified marketing efforts can be especially powerful is if they incorporate real benefits. Small incentives – like a free token item or a certain percentage off an upcoming purchase – can induce customers to devote more time engaging with your brand than if the game didn't involve any tangible prizes.
Have you considered using gamification to increase customer engagement? Share your thoughts about the process below!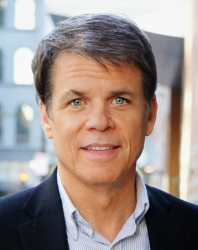 Latest posts by Martin Jones
(see all)