You've been working diligently to grow your business, and you've started to see significant traction. After months of effort trying to connect with your target audience, everything is coming together, and now it's time to scale. However, before you assume that all your hard work has paid off and it will be smooth sailing, think again. Scaling brings an entirely new set of challenges, especially if you lack the technology to scale painlessly.
If these three challenges resonate with you, it might be time to update your technology.
1. Your internet is slow, or you lack adequate bandwidth
Some businesses try to scrape by with inadequate internet plans because they don't want to spend money on a premium plan. While it's smart to consider ways to save, this is not an area where you want to skimp.
If you're like many modern startups and small businesses, it's not uncommon to host webinars, video conferences and telephone meetings throughout the day. If you don't have the right technology, your users will experience lag time, freeze-ups, or dropped calls. The result? A loss of consumer and stakeholder confidence that could end up costing you more than an upgraded Internet plan, much more.
The same goes for bandwidth. The more users and connected devices your office has, the more bandwidth is used. If you anticipate adding staff members or supporting additional devices, you'll need to evaluate your current plan. Scalable plans can give you more bandwidth when you need it, and you'll pay less in off-peak hours.
2. You don't have Customer WiFi
A recent Cisco survey revealed 70 percent of customers use public WiFi hotspots. Even if you don't have frequent visitors, public WiFi can help your business make a good impression. If you see clients and potential investors in your business office, adding public WiFi sends the message that you care about amenities for your visitors. If you have a storefront or business that provides services, WiFi allows your clients and customers to stay connected while they wait, This can increase customer satisfaction and decrease negative feelings around waiting for service.
It doesn't cost a lot to add WiFi to your business, and the benefits of doing so are significant.
3. You're still relying on an outdated phone system
One receptionist might be fine at this stage of your business, but that could quickly change when you begin to scale and call volume increases. Your business needs adequate communication, beginning with a modern phone system. An auto attendant allows callers to enter prompts, taking the load off your front desk. Since the auto-attendant routes callers to the right department or person through prompts, it frees up your reception staff to perform other duties.
Additionally, your employees are going to be extremely busy as you scale. Anything you can do to streamline their workload and increase their productivity pays off. Unified messaging sends employee email and voice messages to a single inbox, which makes multitasking easier. A voice manager system allows your staff members to set individual preferences for calls. Employees working remotely can choose to answer calls from their laptops or check voicemail from out of the office.
Giving employees greater control over their communications preferences helps them stay responsive no matter where they travel for work.
It's important to invest in the right technologies for your business at every stage. Upgrading your business phone systems, wireless capabilities, and internet bandwidth will ease pain points, help staff work smarter, and keep your customers happy so you can continue to see the high-level growth that you have worked so hard to create.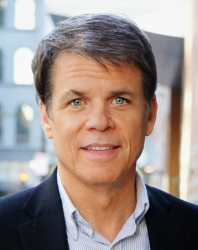 Latest posts by Martin Jones
(see all)