How much time do you spend on email each day? It's a question that gives a lot of businesses pause, since they have to comb through tons of messages that take up time from other tasks. The email clients and workflows we use every day have been remade many times over with the goal of making email less of a pain to manage. But all the same, a lot of us still struggle to stay on top of our inboxes, with big red unread badges or icons showing eye-popping numbers.
Right now, how we use email in the office doesn't really match how we live outside the workplace. At home we are on social media for hours, with tons of filtered information – as well as, crucially, precise search tools to make sense of it all – at our fingertips. We have a lot of control over what we think is important and what we can engage with, since, after all, we pick who we follow on Twitter, what websites we visit and so on.
Email is just one part of our information stream, but one that still has special importance. Just think of how many notifications about photos being liked, calendar invites being updated and reservations being finalized or canceled come in all the time. To use another metaphor, email is sort of the hub of a very busy personal and professional communications network. For a small business, it's where everything happens, from customer inquiries to banter between staff.
For all of its benefits, though, email's a major burden for business owners. How can all of these items be dealt with in a way that lets you get the big picture and see what's important, without getting sidetracked by unimportant data (like all of those multi-reply threads that go on forever)? After all, you can't effectively brand your business if you're bogged down by your inbox. It should help, not hinder.
That's to say, mail solutions right now are mostly just about managing messages, rather than getting value out of conversations. Everything takes too many clicks (and too much time), often leaving us with plenty of unaddressed messages. No one likes having 30 open, in-progress emails open after everything else is done – but that's where a lot of us are right now. Email becomes a regular on the to-do list, and your "need to reply" folder swells to hundreds or thousands of conversations.
IBM Verse: A new approach to enterprise email and collaboration
IBM Verse changes all of that, and for the better, too. It brings email forward from its yesteryear origins – did you know email is almost 50 years old? – and updates it for three of the pillars of modern business:
Data – a new natural resource providing a huge sea of potential insights
Cloud – the infrastructure that is transforming business, making it more agile
Engagement – mobile devices and social media have made interaction with individuals and brands an everyday experience
IBM Verse stands at the nexus of these three revolutionary forces. It's a freemium product that is built on a rock-solid foundation of analytics. With smart design and business intelligence, it cuts across all the communications channels we have today. One interface becomes the easy way to peer into what's going on with email, contacts, calendars, social – everything that lets businesses keep their fingers on the pulse of what's happening.
Just as a Facebook user has the timeline, messages, mobile app etc. to comb through, workers today have to deal with calendars, instant messaging, social and file sharing. But email is still at the center of it all. It was an aging medium struggling to adapt to a new world, but IBM Verse promises to match it to our new habits and lifestyles.
"Reinventing the enterprise means re-imagining workplace tools so they match our lives outside of work," stated Bob Picciano, IBM Senior Vice President, Information and Analytics Group, at today's introductory event. "With IBM Verse, we challenged our design teams to use analytics to completely reimagine the social collaboration experience to focus on engaging people and driving outcomes, not managing messages and inboxes."
The experience needs to be seamless. Social aspects are necessary but not sufficient – there also needs to be an intuitive interface and methodology for dealing with the thousands of messages, not all of them of equal value, certainly, that can pile up across the week. Businesses need a shortcut to vital conversations, important customers and upcoming dates and events. Classic email? Not the best at making this happen. But IBM Verse looks like a good way forward.
The email challenge – overcoming clutter and becoming more productive
More than 100 billion emails are sent each day. To keep up, workers have to check their inboxes up to 36 times per hour, which takes it toll. The mind boggles at how much time this adds up to over a week, month and year – time that, if better used, could have been put toward mobile marketing strategies or other approaches to growth.
Business can only be made better by getting a grip on the inbox. What if instead of clicking through each message, downloading attachments to see what they are and pouring over search results that aren't that easy to read, we could get what we want, when we wanted it? The way IBM Verse tackles this challenge is through its use of analytics as well as, eventually, its increasingly savvy Watson AI.
What does this intelligence look like in action?
"At a glance" view, optimized for mobile and Web, makes it easy to tell whether a message has relevant info or anything that requires action. Over time, of course, IBM Verse gets to know you and becomes better at returning what you're looking for.
Faceted search dips into calendar entries, links attachments etc. to return useful items. Likewise, smart prioritization delivers a custom, unique experience for each user's workflow. IBM Verse's knowledge is predictive, too – so it's not just responding to your commands, but figuring out what you're likely looking for.
Email is made actionable. Urgent messages become easier to find and address, overcoming the problem of too much time being spent on low-priority email. As much as 86 percent of email that someone has time to go through on a typical day isn't even of critical importance! So that has to change – but the process only gets better if you're empowered to figure out what is and isn't critical, so that you can pick the best course of action.
Ultimately, IBM Verse is about engaging people rather than email, as the company has noted. It also fits well with IBM's recent partnerships with Twitter and Apple, both of which have focused on unlocking the potential of the mobile and social world. In an era of ubiquitous social and mobile engagement, we can access more content than ever before, but with this power comes the new challenge of separating the wheat from the chaff. Email, with such volume and dominance in the enterprise, is a great place to start with reimagining work as something that happens across multiple devices, in offices and remotely and across many modes of communication.
To find out more about IBM Verse watch the launch vide here.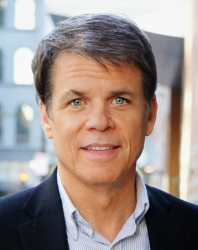 Latest posts by Martin Jones
(see all)