While Facebook remains indisputably the leader among social media networks, as far as popularity and influence are concerned, then Twitter is a closely gaining second. According to Business 2 Community, the number of people who use Twitter in the world has grown to approximately 450 million. One of the most unique and important aspects of the medium is the use of hashtags. Hashtags are used in conjunction with certain words or phrases that allow Twitter users across the worldwide community to quickly look for like-minded interests and users. Here are some tips on how to effectively leverage Twitter hashtags as one of the best marketing strategies for small business.
Create your own unique hashtag
Oftentimes, hashtags are used for popular search words, phrases, personalities or trends in the Twitter universe. However, the news source reports that when running a small business, it is better to be a leader than a follower, and hashtags afford the perfect opportunity to do so. Tweeting with unique hashtags gives your company the chance to promote practically any topic, product or trend that you want. Additionally, this is an excellent outlet for creativity. A well-constructed, witty and amusing hashtag is a great way to attract new followers and supporters.
Keep it simple, stupid
While the urge might be present to construct a long, elaborate hashtag that practically doubles as a sentence within Twitter's 140-character limit, marketing executives should practice some prudence. Position2 recommends keeping hashtags simple, succinct and direct, as longer and more complex ones ultimately end up confusing people. Not being search friendly is another disadvantage of long tweets. Finally, make sure to limit the number of hashtags used in a single Tweet to no more than one or two, as a deluge of hashtags could give off appearances of desperation.
Promote wisely
Business 2 Community notes that there is a fine line between being a shameless self-promoting publicist and cleverly marketing your company. Straddling this thin line is the key to effective and successful Twitter usage for companies. Make sure to infuse your company's Twitter profile with enough personality so that users aren't turned off by the fact that they're interacting with a business so extensively. However, be mindful that this is still a great promotional tool, so don't be afraid to extoll the virtues of your latest product or service.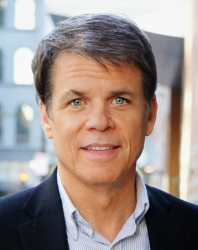 Latest posts by Martin Jones
(see all)