Not everyone is suited to working for someone else and performing the same job every day. While there are thousands of different career paths you can choose, sometimes the best is to open and start managing your small business. The benefits of being an entrepreneur are many, among them being your own boss, setting rules and working at your own pace. Obviously, there are risks and struggles involved too. For instance, there's no job security, and you might end up falling into a deep financial hole.
That said, you shouldn't let future challenges prevent you from taking a chance on yourself and opening your own business. There are a few key steps that you'll have to take if you think entrepreneurship is the right career for you.
The proper motivation
The most obvious starting point is your own motivations. You need the desire to strive for successful and be willing to stay dedicated to those goals. This means that you must actually want to open a business, not attempt it because it seems like the only choice. ABC News notes that you shouldn't start a company simply because you don't have any other prospects. You don't have the drive to do what it takes to make an enterprise thrive if you're simply looking for employment.
Take some time and reflect on why you want to open a small business. Is this the realization of your lifelong dream or do you have an idea you believe is a surefire success? If yes, then you have the correct motivations, but if you're simply looking to get rich quick, then you're in the wrong field.
Write a business plan
Perhaps the most important step is having a clear plan and objectives. Running a business isn't something you can do haphazardly – you must have a step-by-step strategy for achieving every single goal. Your business plan isn't as simple as securing funding, buying equipment and opening up shop.
The Small Business Administration notes that your plan is a "road map" and should basically cover the next three to five years. An executive summary, description and market analysis are all essential features of this "living document." Your plan should be constantly updated to reflect changes to both your company and industry. Failure to account for these factors will likely leave your business unprepared for future challenges that require proactive strategies.
Choose a structure
A common misconception is that you simply buy an establishment, obtain the necessary permits and begin work. Ideally, opening a business would be that simple, but that straightforward approach doesn't account for legal and financial dealings that are essential to the continued operations of an organization.
You start by selecting a business structure for income tax purposes. The Internal Revenue Service notes that the most common structures are sole proprietorships, partnerships, corporations, S corporations and limited liability companies (LLCs). The IRS points out that LLCs are "relatively new" compared to the other options and were made permissible by state laws.
Determining which type of business structure you should choose isn't easy, so you should carefully examine the advantages and disadvantages of each. Consult an attorney and financial advisor to understand which option is correct for you and your new business. Restructuring a company is a very involved process, so be sure to make the correct decision the first time to avoid headaches down the road.
Research the field
Additionally, you must be knowledgeable about the field you're about to enter. Without background information, you'll be completely unprepared for new challenges and potential issues. Startup Nation recommends performing thorough research, but doing so as quickly as possible. Time is of the essence when you're opening a new small business, so you should conduct your research while completing other tasks, such as choosing a structure and writing the plan. Identify important trends that will likely affect your business.
If you spend too much time researching, you'll likely miss out on great opportunities. That's why it should be completed concurrently with other responsibilities – there are precious few chances to handle every task, so you can't dedicate too much time to any one specific activity.
Secure your personal finances
As mentioned above, you can slip into debt when starting a small business. Between startup costs and initial investments, many entrepreneurs find themselves in the red during the early stages, and an unfortunate few manage to climb out of that tough fiscal spot. Nolo recommends securing your personal assets to ensure that creditors can't come after them if you have outstanding debts. Separating business and private finances can ensure that only your company will be targeted in the event of monetary discrepancies.
While completing these steps will put you on the right path, you still have many issues to deal with before you can hold your grand opening. What else do entrepreneurs have to do to launch their own companies?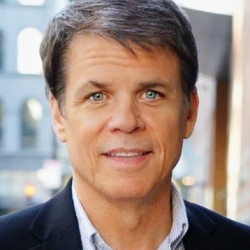 Latest posts by Martin Jones
(see all)