Branding your business is a delicate task that requires constant refinement and effort. There are several components of establishing a brand, including designing a logo and developing a slogan, but many small business owners stop just shy of creating an immersive experience that can actively engage consumers. Prospects don't learn to identify your company on their own – it's your responsibility to seek them out and ensure that your brand is informative and memorable. However, crafting and cultivating your company's persona isn't something that can be done on a whim or without a great deal of effort. In fact, completing this task is very involved. Read on for a look at some requirements for creating a brand experience.
A consistent tone
Perhaps most important for your brand experience is that it's consistent. All elements should mesh well to create a unified theme that describes your company. Your brand's spirit encompasses every aspect of your business, from your brick-and-mortar establishment to your ecommerce site. Entrepreneur Magazine notes that you're doing a poor job of crafting a brand experience if your website is inviting and your staff is hostile.
The news source also points out that the tone of your brand goes a long way toward establishing connections with your customers. Ideally, you'd strike the perfect balance between accessibility and professionalism so clients know you're welcoming and reliable. Decide on the type of tone you want your brand to have. This will be the image consumers will remember and associate with your brand, so you can't change it too frequently. You must ensure that you're using the ideal tone to avoid drastically changing courses and creating confusion among your customer base, which can hurt your bottom line and ultimately negate most of your marketing efforts.
The brand must matter
Ultimately, a brand experience must be memorable to ensure that it effectively attracts consumers and helps convert leads. According to Chief Marketer, you must understand what information matters to customers, what they do for fun and what's enjoyable to them. Without knowing these three facts, you're essentially creating a brand for yourself, not the public. As a result, the experience won't be one that'll connect with consumers. In the end, patrons will be able to ignore your brand and forget about their experiences interacting with your company because it doesn't cater to their unique tastes.
This highlights the importance of performing extensive market research before starting to develop your your brand experience. Focus groups, research studies, cold calls and other resources are great tools for understanding what consumers want and how you can tailor your business to those desires. Ensure that you're spending ample time and energy to ensure that your branding initiatives are fruitful.
How consumers experience your brand is critical to developing a strong foothold in the marketplace. Following these tips will help you improve your business and create stronger marketing initiatives in the future. What steps did you take to create your brand?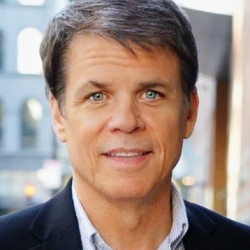 Latest posts by Martin Jones
(see all)