Blogs are great tools for marketing your business, but sometimes writer's block hits and it's nearly impossible to type even a short sentence. Everyone has been there, either in school or at work – the words just never come, no matter how hard you try. The empty window sits on your computer screen and you watch time tick away. Every moment that passes is another that you aren't bolstering your brand online.
Writer's block can be difficult to overcome, but fortunately, it's not impossible. If you're struggling to write a new blog post for your business, consider the following tips for working out your problems and finding creative solutions.
Blog about the news
Sometimes the biggest obstacle between you and writing a great business blog is thinking of a topic. If your business doesn't have an editorial calendar, developing new ideas every day can be daunting. Additionally, every post must be unique, so you can't simply recycle ideas every time you're suffering from writer's block.
To combat this problem, the American Express OPEN Forum recommends covering the news. This doesn't mean acting like a reporter and finding a new story to report on. Instead you should find an already popular topic that has been affecting your industry. For instance, restaurateurs can cover stories about new health codes and food safety standards. This shows readers that you're paying attention to the news and are adapting to outside forces.
Additionally, you can use these stories to promote your business. Look for topics that you can associate with your products or services. After reporting on the story, you can include a few hundred words about how certain merchandise or services can be beneficial for resolving a problem. If you take this route, include keywords and links in the blog post so readers can easily navigate to dedicated landing pages on your site.
The right angle
According to the Purdue Online Writing Lab, writer's block is sometimes caused by being assigned an uninteresting topic. While the news source is focusing on academic work, the same problem can occur during business blogging efforts. Some companies create editorial calendars and expect marketers to write specific stories every day. This can be a great idea, but it's not always practical if employees don't want to cover certain subjects.
The Purdue OWL notes that you can take a creative approach to the assignment by finding a special angle to the blog. Don't cover the whole story – find a specific aspect that interests you. This ensures that you're engaged with your work. Additionally, you'll be motivated to perform thorough research, so you might find copious background information to help you write your best blog post to date.
Have reliable sources
Sometimes the best way to generate new ideas and overcome writer's block is to see what other bloggers are writing about. You obviously can't plagiarize someone else's work, but you can use stories for inspiration. Look for blogs that cover your industry or read what's on your competitors' websites.
If you do decide to write about the same topic and include information similar to content on another blog, remember to cite your sources. Include a hyperlink to the original page so the original author knows you're not copying an article without permission. Additionally, including external links increases your blog's search engine optimization value.
Writer's block is a common issue that will occasionally plague you while blogging. The above tips will help ensure that even if you can't think of an interesting topic, you can still post a new article before the end of the day. How do you combat writer's block?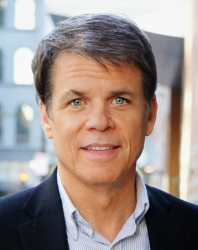 Latest posts by Martin Jones
(see all)