Twitter recently debuted a new feature that helps users block content from specific feeds. This could make marketing your business more difficult, which is why you need to understand the new feature and how to prevent followers from using it on you.
Twitter unveils its latest tool – the mute button
On its blog, Twitter unveiled its latest tool – the mute button. The feature allows people to block others from their feeds and stop mobile notifications as well. It's mostly a way for users to customize their Twitter experience without having to disconnect from friends, businesses and other contacts.
The button's biggest benefit is that no one knows when they've been muted. For instance, someone who doesn't want to see updates from a business they no longer patronize can enable the feature. The company will still be able to tweet, favorite and reply to that consumer, but they won't see any of it in their feed.
Once fully implemented, the mute tool will be available on Twitter's main website as well as its official iOS and Android apps. The aim is to give users the best experience possible on every platform, especially mobile because that's hugely popular.
How to avoid getting muted
For businesses that use Twitter for marketing, the mute could be bad news. Followers can easily disengage with a company's content for any reason, meaning that the enterprise could wind up tweeting to a continually shrinking audience.
This is obviously far from ideal. You won't be able to boost engagement or create buzz for your brand if no one sees your tweets.
That's why you have to understand what consumers want. Learning what people like to see on Twitter can help you tailor your social media marketing strategy to ensure that you won't get muted. Here's a look at some tactics that will keep your followers engaged.
1. Don't over-tweet 
The thing that annoys people most is when companies tweet too often. Though users follow business to learn about the brand and stay in the loop regarding new promotions, few consumers want to read a stream of advertisements every time they log in to Twitter.
You can tweet multiple times a day, but you don't want to overdo it. Moderation is one of the keys to social media marketing success – you have to post frequently so that followers see your content but not so often that they become annoyed with it.
One strategy is to have a solid plan for how many times you'll tweet per day. For instance, you can limit yourself to about five and decide how to use them. One update could be a link to a new blog post on your site, another could be a picture and then you could be a bit more creative with the last three.
2. Avoid constant promotions
Social media is a great promotional tool to have your belt. After all, few other channels give you such direct access to consumers, and none can match the speed of social networking.
That said, you need to be careful about how you promote your business. Even if you have a special sale or new merchandise, constantly tweeting about it could annoy followers, leading them to mute your page.
Building relationships with customers should be the main goal of your social media marketing tactics. You want to encourage followers to feel engaged with your updates and develop a connection to your brand. Neither of these are possible if you only promote your business through tweets.
One solution is to think of your company as a person and then behave and interact accordingly. Humanize your brand. The average user asks questions, retweets others and has conversations. All of those actions can be extremely beneficial for your organization. By using all of them, you can develop a personality that followers enjoy so they hopefullywon't mute you.
3. Vary your tweets
If you're only tweeting text, you'll have a tough time keeping customers interested in your feed. Few users want to read a long list of messages from a business, even if they love those firms.
Fortunately, Twitter has made it easy to mix things up and freshen up your strategy. The social network recently revamped its layout to pictures are larger, meaning that you should post a few images to vary your approach. Additionally, consider linking to Vine and YouTube so followers are directed to relevant videos.
Variety is a necessary element for social media marketing success. The more you switch between different types of tweets, the better off you'll be.
The mute function can be beneficial for users, and actually, it may end up helping you in the end.
Just think, if followers mute other pages, your tweets will have less competition for attention. Sure it may be wishful thinking, but if it happens, I could really, really like this new feature (on a professional level).
How about you? Are you concerned about the new feature or are you ready to embrace it?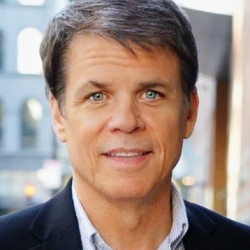 Latest posts by Martin Jones
(see all)