The behind-the-scenes technology at the Las Vegas Convention Center (LVCC) enables exhibitors and speakers to deliver interactive experiences for conference attendees. Cox Business and the Cox Business Hospitality Network works with LVCC to help to ensure CES participants stay connected and informed during their visit.
Whether you're wondering what to expect at CES or simply want a behind-the-scenes peek at what it takes to create a world-class conference, check out how LVCC and Cox Business work together to design seamless operations and a connected guest experience.
State-of-the-Art Facilities and World-Class Technology
The renowned Las Vegas Convention sits on 200 acres and encompasses more than 4.6 million square feet. It's second in space only to Chicago's McCormick Center. LVCC has over 2.9 million square feet of conference space, including 225 meeting rooms.
The facility accommodates some of the world's biggest events, and an estimated two million people attend conventions yearly. But it's not just LVCC's sheer size that makes it stand out in the event industry. LVCC is located near more than 150,000 guest hotel rooms and offers plenty of parking. Recent upgrades include a gorgeous 14,000-square-foot outdoor terrace off the new West Hall and an all-electric underground transportation system.
Since 1978, the Consumer Technology Association (CTA) has hosted the Consumer Electronics Show (CES) at the Las Vegas Convention Center. With a tech-savvy crowd, having anything less than the latest innovations and property-wide connectivity wouldn't work. As such, the Las Vegas Convention and Visitors Authority (LVCVA), which owns and operates LVCC, partners with top technology providers to implement state-of-the-art technologies.
Ensuring Connectivity Through Technology Partnerships
Many connectivity challenges come with expansive facilities and venues. Cell phone service can be spotty, and there's a massive amount of networking equipment and infrastructure to maintain. LVCVA has partnered with Cox Business for more than seven years to alleviate connectivity issues.
Cox Business provides wired and wireless high-speed internet services, private network options, and TV services to LVCC.
Meanwhile, the Cox Business Hospitality Network (HN) works with event facilities from coast to coast and offers technologies, such as in-room entertainment (IRE), location-based services, and digital signage.
LVCC's technology infrastructure includes:
A high-performing WiFi network from meeting rooms to parking lots
2,100 WiFi access points
A master antenna system for cable, local, or closed-circuit TV
Fast data rates with dual-band wireless technologies (2.4 GHz and 5 GHz)
Telephone and internet service in various parking lots
Reliable internet service with two 10 GIG diverse and redundant networks
Satellite antenna pads available for use
Capacity to support more than 350,000 devices per event
A custom distributed antenna system (DAS) for mobile devices
2021 Upgrades: Technology-Enhanced Additions
LVCC added a 1.4 million square foot West Hall expansion in 2021, including advanced technological capabilities. Cox Business upgraded access points in the existing conference space to power the latest 802.11ax WiFi standard and installed 700 access points in the West Hall.
The expansion includes an LED Samsung video wall in the main atrium that spans more than 10,000 square feet and digital signage throughout the convention center. The additional 150,000 square feet of meeting room space supports up to 80 individual breakout rooms.
LVCC also debuted the Convention Center Loop — an underground all-electric Tesla transportation system built by Elon Musk's The Boring Company. It turns a 25-minute walk into a free two-minute ride. The system can transport up to 4,400 conference attendees per hour.
Innovations in Safety
The LVCC was the first Nevada facility to receive the Global Biorisk Advisory Council (GBAC) STAR facility accreditation by ISSA, the largest international trade association for the cleaning industry. ISSA developed the GBAC program to control risks from infectious agents, such as COVID-19.
To qualify for the annual GBAC STAR accreditation, LVCC submitted an application detailing the facility's compliance with 20 factors related to establishing and maintaining disinfection, cleaning, and an infectious disease program. LVCC also adopted updated protocols and added easy-to-use tools for employees.
For everyone's safety, LVCC takes the following actions:
Air quality: LVCC improved ventilation by increasing airflow with a minimum of 16% of fresh air circulating and a MERV 13 filtration system.
Staff training: Certain team members are certified as GBAC-Trained Technicians. This achievement helps them train staff on the cleaning and sanitization process while monitoring their efforts.
Meeting spaces: All LVCC equipment is cleaned and sanitized before use, and employees wipe down touchpoints like light switches and door handles between sessions.
Exhibit halls: Multiple hand sanitizer stations are available at show entrances, restroom facilities, beer gardens, lounge areas, and restaurant seating areas.
Building partners and vendors: LVCC supplies all third parties with an approved cleaning and sanitizing chemicals list. They also require a vendor plan detailing how they'll ensure staff safety, including personal protective equipment (PPE) and screening protocols.
GBAC's training program showed LVCC the best cleaning practices for biohazard situations and disinfection techniques, allowing the facility to maintain high safety standards. The added focus on safety gives exhibitors, workers, and attendees peace of mind while at the Las Vegas Convention Center.
Looking Back at CES: Staying Connected in 2020
In 2020, CES took place in January, mere months before shutdowns rocked the conference industry. The three-day event attracted 171,268 attendees and featured presentations from the National Football League (NFL) CIO Michelle McKenna and Marc Benioff, CEO of Salesforce.
Key stats from CES 2020 include:
More than 6,000 tweets per hour
269,699 total cumulative detected devices
1,105,980 total internet sessions
839,000 mentions of CES 2020 on social media
Users averaged 3.4 hours of session time per device
56 TB total internet traffic, including 7.42 TB WiFi traffic
The top two product categories (AI and Smart Home) had 63,280 attendees
51 Gbps peak download speed and 941 Mbps peak upload speed
Delivering Enriched Experiences at CES 2022
Thanks to its world-class facility and state-of-the-art technology, the Las Vegas Convention Center provides an incredible experience to exhibitors and attendees. LVCC and Cox Business ensure visitors can enjoy the moment and stay connected by continually improving network infrastructure.
Want to learn more? See our detailed infographic in tomorrow's post.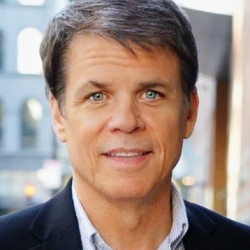 Latest posts by Martin Jones
(see all)