People are highly visual creatures. When communicating about pretty much anything, whether it's an interpersonal matter or a subject related to business marketing, they don't just want to hear a message – they want to see it. Words can always be powerful, but for creating an impression that truly sticks with someone, an image is almost always better.
Think about this principle as it relates to your strategies for marketing your business. Are you overly reliant upon the written word in your promotional process? If you publish news articles, write blog posts and use text-heavy social media platforms like Twitter to promote your enterprise, you're obviously not alone. However, if those strategies are the only ones you lean on, your content is likely to get stale awfully fast.
Lisa Barone, vice president of strategy for full-service digital media agency Overit, warns that web surfers want more out of their user experience than nonstop text.
"When you're on Facebook, you're not there for an 800-word article," Barone said. "You're there for content you can share quickly and for content that catches your eye."
If you want your marketing presence to be more engaging, you have to mix it up a bit. You should keep cranking out plenty of written words, to be sure, but mixing in some images will help make your brand more appealing. Here are a few tips on doing so.
Use visual social media sites
When most business marketers think of "social media," their minds wander first to Twitter and Facebook – those are the most popular networks out there, making them the most effective channels for reaching the masses quickly and efficiently. Those two sites are heavily reliant on text, however. Consider broadening your strategy by spending less time on the traditional sites and more on visual networks like Instagram and Pinterest. These sites might not be the most popular ones right now, but they're rapidly gaining, and you can benefit greatly from using them. The channels will help make your brand more engaging visually and enable you to connect with new demographics.
Create original visual content
Putting photos on a social media page is easy, but you also might want to undertake some more intricate visual media projects. For example: Consider creating some original infographics. If you have information you want to present, such as statistics from a recent study or quotations from a notable expert in your field, a written article is one way to go, but an infographic is better – you're sharing the same information, but your presentation is more compelling.
Crop and edit well
Photos won't be very appealing if they aren't well edited. If you're not adept with Photoshop and your visual elements come off looking slipshod and amateurish, that can be a major turnoff for consumers. Strive to make professional-quality visual content whenever possible. If you're not capable of making clean graphics yourself, delegate the task to someone else who can.
SEO is king (still)
When producing written articles, it's important to make them easy for web surfers to find by scouring Google, Bing and other search engines. Creating visual content is the same way – search engine optimization is still vitally important. Use lots of SEO-optimized keywords in your images' metatags so that people will find your material when they browse Google Images and the like.
Be careful with copyrights
Sharing others' photographs can help you promote your business, but you need to use good ethical judgment. Never take someone else's work and reappropriate it without permission – you might be violating a copyright and getting yourself in serious legal trouble.
Marketing content works best when you diversify, mixing the written word and the visual image to achieve maximum effect. How have you made your content easier on the eyes?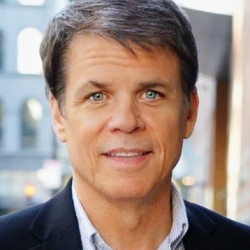 Latest posts by Martin Jones
(see all)