Major technological upgrades, including a network upgrade within a business or organization, are usually driven by strategic goals.
These can include increasing security, cutting costs, consolidating after a merger and complying with new regulations. Often, a technology initiative is driven by a combination of these goals.
No matter what, though, such initiatives are only successful with stakeholder buy-in. Follow these nine tips to get buy-in fast:
9 Tips To Get Buy-In Fast
Use benchmarking. Upper managers who might otherwise be reluctant to go through the hassle of a data migration often change their mind if they see statistics that show the organization is underperforming for its industry. Cox Business can support your benchmarking efforts with research and analytics.
Find your stakeholders. Put on your detective cap and figure out where the data migration project will have the biggest impact. If you find the people who will be most affected by the project and get them involved early on, you'll have fewer problems down the road. Potential stakeholders include IT staff, end users and external stakeholders such as partners or clients that will be using the system. Involve the stakeholders in action items and give them useful information about the process they can share with their teams.
Make it a business decision. Decisions that seem like they're being handed down from IT for arcane technical reasons tend to not be very popular with end users. Instead, show them how the migration will benefit the business and individual employees.
Have a project manager. In the best-case scenario, you can have one person from IT devoted to the project full time. Remember that not devoting enough resources to a transition can cause the project to founder. The project manager will work closely with the Cox Business Program Manager and show stakeholders that there is a person in charge and accountable for results.
Select a sponsor. In addition to the project manager, identify someone who can be a credible figurehead for the project, with authority outside of IT. Consider trying to get someone from the C-suite level to fill this role.
Find a spokesperson. The communications point person is responsible for keeping stakeholders informed and bringing others into the fold as progress continues. Ask Cox about help with a communications plan and provide a representative to answer technical questions when necessary.
Get help from Cox Business sales. Representatives can help you find the best solution for your industry, whether it's health care, education, finance or government. For example, health care organizations can benefit from faster electronic medical records download and improved storage capabilities. School districts can access distance education and link various buildings. Local governments can recover more quickly from disasters, and financial companies can send sensitive financial information over 24/7 secure connections.
Pick the best carrier. A data migration project won't succeed with a subpar provider. More than 300,000 businesses and organizations turn to Cox Business for voice, data and video services, and Cox also serves most of the top telecommunications carriers in the U.S. Vertical Systems Group has recognized Cox Business as one of largest business Ethernet providers in the country, and Cox Business is a leader among midsize business data service providers.
Use Cox Blue. The Cox Blue social media website helps you learn about how other institutions use technology for increased performance and streamlined operations, and how your business can benefit from their experiences.
Whether you're trying to improve your bottom line, comply with new security requirements or simply replace an outdated network, getting good buy-in from stakeholders is a requirement for success. Follow these tips to improve your chance of a successful transition.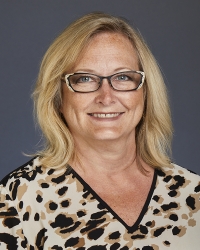 Latest posts by Lisa Majdi
(see all)