The advent of digital technologies has created the opportunity new, unprecedented ways for branding your business. Mobile, social media, ecommerce, interactive POS displays – all of these platforms have widened the array of possibilities for you to reach and interact with your customers.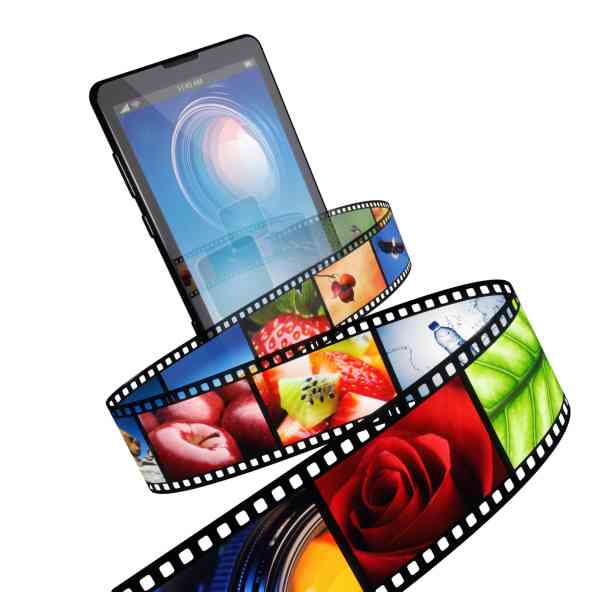 One of the hallmarks of this highly connected digital age is the increasing empowerment of the consumer to avoid and resist unwanted marketing messages. One-way advertising, which is what the traditional media allowed, is no longer effective today. Consumers want to be engaged in conversation, where they can receive messages from brands they love and actually respond with their own feedback.
In lieu of direct advertising, smart companies are using content – helpful, informative content about their products, businesses and industries – to meet their customers where they want to be met. It follows, then, that content marketing is all about creating the kind of content your customers crave and following up with them in a two-way conversation.
You're probably thinking, "Content marketing has been around for years! What's so special about it?" And you'd be right. It has been around for a while, but it's evolving in large part because the ever-changing capabilities of digital channels are demanding it.
The widespread adoption of mobile devices and the Internet has given digital marketing channels the same reach as traditional marketing channels like print, TV, radio and billboards. But what marketers are starting to learn is that these new channels are hungry for content to deliver to potential customers.
Enter video marketing.
Video marketing is quickly becoming a differentiator in a saturated content marketing environment. As Content Standard wrote, focusing on one channel is unwise as a marketing strategy. Therefore, a strong content strategy is one that focuses on creating content that can be used across as many channels as possible.
Mobile and social media have proven themselves to be conducive to the video format, and consumers are responding in kind. Smart companies are jumping on board and throwing their hats into the video marketing ring. Here's how you can do the same.
Figure out your goals
This first step is crucial for any marketing strategy, and video marketing is no exception. Knowing what you want to accomplish at the outset of your campaign is important because it will create the framework on which the entire thing will rest. Do you want your videos to educate your customers on your products? Do you want them to be directly promotional?
Figure out what your business and customers need and from there, how you can use your videos to move customers from the research phase of the buying process to the decision and purchasing phase.
You're also going to want to figure out your KPIs so you can measure your campaign's success – leads generated, Facebook likes, links shared – whatever you want your efforts to accomplish.
Tailor your concept around what your customers want to see
Use your existing analytics from social media and other web content to see who your audience is. The better you understand your audience in terms of their demographic profile, their needs and where they are in the buying process, the more effective you will be in targeting your ideal customers.
As Business 2 Community noted, this is key when coming up with an angle and creative concept. Content that is aligned with the needs of your customers is content that will capture their attention, educate them, build trust and loyalty and eventually make them a paying customer.
A common mistake in video marketing is thinking that you need funny videos that have a high viral potential. Don't get caught up in this, especially if your audience isn't looking for laughs. If your videos are relevant and informative, they will be powerfully attractive, even if it's just for your target audience. Virality doesn't always translate to long-term sales.
Figure out how the videos will be produced
Chances are, if you're not already creating videos for your brand, you don't have an in-house video team at the ready for your new campaign. This isn't a problem – there are plenty of great video production companies who can produce top-quality videos and even help with the creative direction of the project.
Business 2 Community suggested that you look for the following traits in a potential partner:
Volume. Can they produce a large volume of videos in a short amount of time if you need it?
Production quality and reach. A good partner should obviously be able to make professional-looking videos. They should also be able to shoot in a variety of locations to customize your look of your videos.
Cost. Make sure your partner can produce quality work within your budget. Making great videos is an investment, and you want to know if it pays off in the end or not.
Choose a distribution strategy
Once you have your videos produced and ready to show off to the world, you have to decide the best platform for them. You could place an introductory video on your homepage. You could embed them in emails. Social media is also a good choice because it encourages sharing among your customers' peer groups. Product pages make sense for instructional videos, since you probably want to educate your customer on your offerings.
Again, your customers' needs will dictate your distribution strategy. You should find out where are your customers are looking for information and meet them there.
Track your results
Once you've released your videos to your audience, you'll want to check back on those KPIs you set at the beginning. Today, many video players can go beyond the usual website metrics and show you things like how long your customers spend watching each video, or if they even watch them at all.
Knowing where you succeeded and where you fell short will help you optimize your video strategy and better serve your customers' informational needs.
How will you incorporate video marketing into your overall branding efforts?

Latest posts by Chelsea Segal
(see all)