Is your company leveraging content marketing? If not, it's time to start. Content can and should play a key role when marketing your business.
Without robust, engaging content, you won't be able to achieve the level of customer engagement that your business really needs to maximize brand awareness and outreach efforts.
But content marketing can be a bit tricky and some would rightfully argue that so much content is being created and published that it's difficult to stand out.
Difficult, but not impossible. Here are five tips to help ensure that your business is creating and distributing content to the best of its abilities.
1. Value your content
One of the most common pieces of advice when it comes to content marketing strategies is to emphasize value for your audience. With so many content choices before them, you can't expect consumers to gravitate toward your company's offerings unless you are providing them with something that they actually want and can use. Whether your content is informative, insightful or simply entertaining, it needs to deliver a satisfying experience to readers.
How can you make sure that your content development plan will hit this goal? Obviously, you should adjust your plans as time goes on and you see how audiences react to what you provide. But you can also take a more proactive approach by making sure that you and your team actually value all of the content you create. When you see a piece of content, your reaction shouldn't be, "Well, I don't see much value here, but hopefully the audience will." Instead, you should find the content interesting and useful yourself. If that's the case, then odds are that potential and existing customers will have the same reaction.
This doesn't mean you should discount your audience's views and demographics – obviously many of them will have less expertise and experience in the industry than your business' personnel. But the bigger point is that you shouldn't write down to your audience. That may come across as patronizing and distant, and it could drive readers away.
2. Know your objective
The ultimate objective of your content marketing, and overall marketing, plans should be pretty straightforward. But if you want to maximize your success, you need to get a bit more specific than that, as Business 2 Community contributor and industry expert Jawad Khan reported.
Khan noted that while it may seem obvious to focus on your campaign's objectives, a lot of businesses fail to pay attention to this step. Decision-makers know that content marketing is important, and they are eager to use these strategies for their organizations, but they don't have a clearly defined reason as to what results they want to see. Instead, many business owners resort to vague notions. When this is the case, the content marketing campaign is almost certain to come up short.
Khan asserted that there are a few basic factors that business leaders should consider before developing a content marketing plan. These include how they will measure content marketing's impact and what areas will most likely see the greatest benefit. The writer further recommended that you perform this task every two months to make sure that your campaign is progressing. If the answer is no, you need to reevaluate either your expectations or your plan of action.
3. Consider the details
Another key point, according to Khan, is the importance of considering the details. This goes beyond the content itself. You need to make sure that every aspect of your company's offerings is designed in such a way so as to fuel and take advantage of your content marketing efforts.
For example, Khan emphasized the need to focus on page design. Every aspect of your web pages, from the positioning of your logo to the colors and font used to the number of blogs or other content displayed on the side, will have an impact on how site visitors interact with your content offerings. The ideal setup will encourage visitors to read more articles and explore your site further, while a less effective layout will cause viewers to lose interest quickly.
Another factor: your content variety. A lot of business leaders will take the time to pay attention to the subjects they cover, to make sure that the content involves relevant topics. However, it is also critical to ensure that you deliver the right variety of materials. If you hit the same point too often in too short a time, you'll lose your readers' interest, even if each individual piece is actually interesting and informative. A content calendar can help in this area, allowing you to specifically lay out in advance which pieces will be delivered in what order and when.
By paying attention to all of the little details, your business will be much better able to maximize the return on your content marketing investment.
4. Synergy is key
To make your content marketing as useful as possible for your business, you should make synergy a priority. By tying your content marketing campaigns to social and other outreach efforts, you can create a more comprehensive, 360 experiences for your audience.
To highlight this concept, the Harvard Business Review pointed to Home Depot. The source noted that Home Depot knows that its audience is largely homeowners eager to perform their own repairs and other housework. To cater to this demographic, the company fills its website with complementary videos showcasing how to perform a wide range of repairs and building projects. In addition to this, Home Depot stores frequently offer free or low-cost classes to further improve customers' building capabilities.
"Home Depot is helping customers become better do-it-yourselfers, and in the process it is strengthening its brand far more effectively than would have been possible through advertising," the source explained.
You shouldn't see your content marketing efforts as their own, isolated part of your overall outreach. Instead, try to find ways of using your content to boost other aspects of your business, and vice-versa.
5. Earn trust
One of the biggest problems that companies run into when pursuing content marketing strategies is the lack of immediate results. More so than most types of marketing, content-based campaigns take a while to deliver quantifiable returns. To see success with these strategies, you need patience, and you need to build up trust.
Trust is crucial, as that is what keeps your target audience interested in your content offerings over a longer timeline. You need your customers to look to your company as the best available resource when it comes to your niche. If you've decided to offer thought leadership, then you need to consistently deliver forward-looking blogs and articles. If your goal is entertain, then your content has to be funny or interesting regularly, not just here and there.
Ultimately, your audience won't stick with your content if they don't trust that you'll deliver value on a long timeline. Once you achieve this, though, the true value of content marketing strategies will become apparent.
Has your company taken steps to establish trust in your content marketing efforts?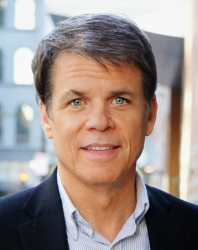 Latest posts by Martin Jones
(see all)