Search engine dominance and a strong online presence have emerged as integral parts of any business's marketing strategy. However, until recently, many marketers treated these two goals as separate from their other promotional initiatives. Recent research, however, suggests that to be truly successful, companies must seamlessly combine their SEO strategies with the rest of the marketing efforts. As the internet becomes a more cohesive and interactive environment, it has become more important than ever for companies to adopt an inclusive and overlapping marketing strategy.
Here are some tips on how to build a more unified online marketing strategy.
Organic sales
When marketing your business, it is natural to focus a great deal of attention on making sales, which, after all, are the driving force of most companies. However, many experts believe this thinking is outdated. Today, sales are viewed as a natural extension of online marketing efforts. When identifying the key contributor to a sale, most executives have a hard time identifying whether it was an email newsletter, a compelling blog post or a paid ad. Typically, the answer is "all of the above."
A recent poll from the Internet Technology Services Marketing Association revealed some interesting new perspective on this quandary. When respondents were asked "at what stage in the buying process do you find it most useful to engage with sales reps," the answers they gave were noteworthy for their diversity. No single answer captured more than a quarter of respondents, and the responses ranged across almost every stage of engagement.
What does this say about modern online marketing? More than anything, these wide-ranging responses make it clear that in order to work effectively, all components of a marketing initiative must work in concert. Consumers have access to a huge range of information and branded content, so they have become increasingly accustomed to making decisions – and forming opinions about brands – from a wide range of online content. To make the most out of this information, companies must understand that each piece of marketing they disseminate – videos, ads, branded content, social profiles – must operate as just one piece of a much larger puzzle.
Socialites
The explosion of online marketing strategies has resulted in a new type of customer, according to the Content Marketing Institute: the social buyer. These consumers are motivated not by a single need, nor are they converted by a solitary promotion. Instead, they actively scour the internet for as wide a variety of information as possible. According to the source, social buyers spend more time consuming content online (6.5 hours each week as opposed to 4.3 for traditional consumers) and they use that information to make more informed purchasing decisions.
What is particularly important about this new demographic, though, is how they interact with marketing efforts. They are less likely to be swayed by traditional approaches – 30 second ads, say, or obvious promotions – and they are instead more influenced by a brand's overall presence.
Creating a unified presence
Building a personality for your company across a wide range of outlets and marketing channels isn't easy. Due to the sheer number of venues, it is likely that you will need to have multiple people responsible for your brand's image. Therefore, close collaboration will be needed to ensure a coherent and complementary presence.
Although this task is difficult, it is essential. Luckily, there are several easy ways to add cohesion to your marketing strategy. The first is to establish a system for curating your image. Regardless of how many employees you have working on your social media management, content creation and email marketing efforts, it is important that you ultimately have a single decision maker. This will help you keep a consistent tone and style, as well as ensuring a relatively high level of editorial standards.
This person – whoever it is – should also be in charge of linking disparate marketing efforts. Your social media profiles should be repositories for content you create, links to your Twitter feed, portals to your product pages and much more. If one of your employees writes a particularly interesting blog post, make sure to highlight it throughout your platforms.
Everyone knows that the whole is greater than the sum of its parts, and this is especially true in online marketing. Ideally, your efforts should all augment each other and build toward a greater overall presence.
A house with many rooms
It is easy to be overwhelmed by all this talk about cohesion and unification, but the truth of the matter is that designing a complementary online presence doesn't need to be that hard. More than anything, it requires a strong vision and attention to detail. It may be helpful to think of this process as incrementally adding to a large home. Your company, which started small and easy to manage, grows over time, and you must constantly add to it. Each new addition – a social media profile, a video channel, an email newsletter – is a novel feature, but together they all save the same purpose: to reach, engage and retain customers.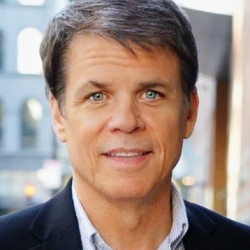 Latest posts by Martin Jones
(see all)