As a  business owner or marketer in the digital age, you understand the necessity of marketing your business online in addition to using other advertising mediums. Creating an engaging company homepage and providing online resources for clients are necessary steps, but it doesn't stop there. When properly run and updated, company blogs can provide an effective and more personal means of increasing public awareness and branding your business. Interested in enhancing your company's online presence? Use these tips as a guide, and blog your way to entrepreneurial success!
Optimize your content
You know what you have to offer, but does everyone else? When planning your blog, think about your target audience. Is it a specific age group or industry? Although a blog with broad, universal appeal seems ideal, Business 2 Community recommends creating a space with specialized appeal when planning your small business blog. By doing so, you can become your field's authoritative presence for a specific, niche readership. Publish posts targeted to your readers, with relevant information that will interest them and maintain traffic to your blog.
To help readers find your blog, the Huffington Post reminded bloggers of some important search engine optimization tips, like utilizing keywords. By simply tagging your blog posts, you can guide readers to your content and increase the likelihood of returning visitors. Not sure which words or phrases to use? Business 2 Community suggested Google Analytics as a cost-free way to understand who your readers are and what topics are of most interest to them. Huffington Post also recommended writing posts themed around upcoming holidays or current events, which can be a simple way to keep content relevant and bring fresh traffic to your site.
Go the extra mile
Do you feel daunted by the amount of writing required to start a successful business blog? Think again. Although compelling text certainly helps builds a base audience, diversifying with media adds flavor to your content and helps distinguish your blog. Consider incorporating a variety of content mediums into your blog, such as infographics, charts and videos. Huffington Post especially recommended adding photos to "every blog you write, without fail." In addition, says Business 2 Community, use your blog as a space for two-way conversation with clients and the public. Content that engages readers could include live video conferences, question-and-answer sessions, podcasts or giveaways.
Going beyond the text on your blog can also help appease your own fears of running out of story ideas, although Cake Wrecks founder Jen Yates told Business 2 Community that's less likely to happen than you might think. Even the most frequently-discussed topics can be blogged about from a new angle, she said, especially when the subject matter represents an area of your personal expertise and interest. Still find yourself with a case of writer's block? Try writing about another topic that interests to you, and look for ways in which your post might relate, even peripherally, to your business.
Make it personal
On a blog, readers tend to anticipate a more casual voice than you would use for conducting formal business. Use this expectation to your benefit, and let your business's personal style shine through, in both your writing and media content. Instead of merely stating facts and figures, think of your blog as a way to tell a story about your company, and write in a tone that seems real and relatable to your readers. Similarly, include content that aligns not only with the business goals, but also the values and spirit of your enterprise. Consider implementing recurring features of your blog, like weekly posts based around a specific theme or content style. This creates a sense of stability and reliability for your readers, and it can help focus your creative process as well.
The Internet offers you access to a broad user base, but that doesn't mean that marketing online needs to be impersonal or distant. By utilizing these steps for better business blogging, you can take advantage of the Internet's wide reach to brand your business effectively and personally, engaging the public with diverse, interesting content that remains relevant to your entrepreneurial pursuits.
What other ways have you found of making your company's blog stand out?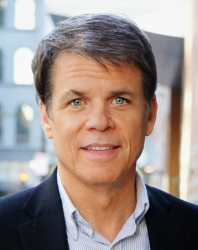 Latest posts by Martin Jones
(see all)