You might be asking yourself, "How can marketing my business through social networks improve brand awareness?" This is a common question among small business owners, as social platforms still have many clouds over the actual influence on consumers. While people may enjoy using services like Facebook, Twitter and LinkedIn, are internet users as interested in learning about products and services through those same channels?
According to Dream Systems Media, 23 percent of total internet usage time is devoted to social networking or blogs. This is a significant portion of time, especially with much of the professional world depending on data all over the web today. Delving further into the intricacies of social content, marketers may find certain trends that help tailor future content and appeal to wider masses of people. Performics recently released research noting consumers are more likely to engage with branded content on social media that contains pictures (44 percent), status updates (40 percent) and videos (37 percent). These discoveries are extremely important for marketers, as it gives them a better idea of which media channels tend to garner the highest response rates in the digital era. Here's a look at the three most popular social services, and why you'd want to use each one.
Facebook
This platform is for more informal branded messages. According to Search Engine Land, video content and graphic elements see greater success with interaction when posted to Facebook, as the platform makes it easy to share posts with other users instantly.
LinkedIn
LinkedIn is the ideal platform for fielding questions and starting group conversions with like-minded professionals. This business-to-business network can connect employers with job seekers and foster new professional partnerships, so content posted to LinkedIn needs to speak to a more informed audience.
Twitter
Tweets containing fewer than 100 characters receive 17 percent higher engagement rates, according to Buddy Media. Twitter users want information fast, so make sure you deliver your message in short, concise thoughts.
Are you sure that you're using the right social platform for your professional objectives? Consider how different types of content resonate with varying consumers and then analyze if your intended audience is more likely to engage on Twitter, rather than Facebook, or LinkedIn over all of the other options. This approach to social marketing can help you improve brand awareness.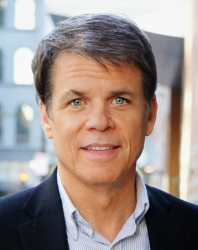 Latest posts by Martin Jones
(see all)