As financial pressures mount, K12 and Higher Ed face significant challenges. As a result, high-level projects and capital technology improvements fall by the wayside. However, cloud solutions and services can reduce expenses, allowing leaders to optimize budgets, stay the course, and reach technology objectives.
With a purposeful approach, managed cloud services and cloud computing for schools can lower operational and IT costs. The benefits extend across your campus, leading to increased enrollment, resource efficiencies, and more. Explore nine ways cloud technologies enable transformation while reducing expenses and delivering a quicker return on investment (ROI).
1. Avoid Costly Missteps With Strategic Cloud Adoption
In past years, educational institutions were forced to adopt cloud solutions to survive. However, not all workflows belong in the cloud, and others, while worthwhile in the long term, fail to deliver the short-term ROI academic leaders need now. Noticeable savings occur by reassessing current cloud instances, ensuring maximum resource utilization, and right-sizing for today's requirements.
You can turn your initial evaluation into a strategic cloud roadmap with an end-to-end partnership with Cox Business. Together, we can customize your cloud architecture and make the most of your technology funds.
2. Achieve Greater Resource Efficiency
Accessing additional computing power on demand is a key advantage of cloud services. Yet educational organizations must spin instances down to avoid underutilization and resource duplication. You can improve spend-to-use ratios and decrease costs by monitoring your cloud environment.
Look for a cloud solution that offers a consumption-based cost model, meaning you pay only for the cloud services you need. This approach lets you scale to meet demand while ensuring you have enough to handle current load fluctuations.
3. Lower Overall IT Costs
The monitoring and management of IT infrastructure, security, and data increase costs for your IT department. However, cloud computing can "reduce overall IT costs by as much as 10%," according to Google. These savings stem from eliminating routine server and hardware maintenance, repairs, and upgrades. Cox Business can often help K12 and higher education institutions decrease their total cost through managed IT services.
As an extension of your IT department, we can help manage and provide technical support for many of the services you need. Moreover, your staff receives ample guidance to ensure seamless execution and comprehensive infrastructure management from beginning to end.
4. Cut Administrative Expenses
Cloud software reduces time spent on communications, enrollment, and assignment tracking. It lets administrators automate tedious processes and streamline workflows. However, the sheer number of cloud tools and licenses results in a hefty burden on administrator resources and budgets.
By partnering with a managed cloud provider, your educational organization benefits from access to streamlined technology partnerships. Cox Business simplifies application purchasing and license management for your business. We can integrate some of the most commonly used business apps into your cloud environment, including:
Blackboard
Canvas
Ellucian
Microsoft Dynamics
Microsoft Outlook
RenWeb
SAP University Alliances
Sawyer
QuickBooks
WebAssign
5. Reduce IT Energy Consumption
On-site data centers are energy-intensive and produce large amounts of heat. Less reliance on physical data storage can slash your IT energy costs and save space. Industry research reported by EdTech suggests that "moving an organization's software applications to the cloud could cut IT energy consumption by up to 87%."
6. Prevent Expensive Security Incidents
A lack of funding places schools in harm's way, making them more vulnerable to attacks and less capable of swift recovery. According to The State of Ransomware in Education 2021, "The total bill for rectifying a ransomware attack in the education sector, considering downtime, people time, device cost, network cost, lost opportunity, ransom paid, and more, was, on average, $2.73 million – the highest across all sectors surveyed."
Cox Business provides high-quality protection for your data. Our geographically diverse Tier 3 PCI DSS-certified data centers leverage 24/7/365 monitoring and expansive on-premise security guards, systems, and surveillance. You can reduce downtime events and sensitive data loss when combined with Backup as a Service (BaaS).
We also protect your campus, students, and faculty with custom solutions for your institution. Cox Business offers remote and integrated monitoring options, which include RapidResponse Support with 24/7/365 access to our Level 1 to Level 3 help desk and support engineers.
7. Leverage Data for Budget Optimization
Cloud migration gives schools and universities access to more data, including high-level insights and granular details. Leaders use this information to allocate their budgets to high-impact initiatives. For example, cloud services can collect data about the usage of education apps or devices in and out of the classroom. You can use this information to understand which resources are underutilized and the root causes. From there, making better budget decisions that reduce costs while adding value to student and faculty experiences is possible.
8. Decrease Utility Usage and Management Costs
Smart technologies and connected campuses enable administrators to reduce operating costs related to utility usage and management. Cox Business strives to help your institution identify small wins for big savings. We can help to put basic maintenance and oversight tasks on auto-pilot with cloud-based applications, hardware connectivity, and managed services.
9. Boost Enrollment and Faculty Retention
A secure environment, personalized learning experiences, and integrated school services keep students and faculty engaged. These capabilities reassure your educational community, improving your school's reputation and helping your organization attract new students and colleagues. For instance, connected WiFi-enabled devices support real-time security incident reporting and enable faster response times.
Likewise, managed cloud solutions give your institution alternatives to in-room instruction, opening the door to new opportunities for remote and hybrid learning. Instead of reducing services and competitiveness, your organization can use the cloud to maximize ROI while focusing on revenue-boosting projects.
Discover Cloud Solutions for Your School's Budget
Financial concerns threaten technology objectives for K12 and higher ed institutions. But cloud services and solutions can often reduce capital expenses, allowing your organization to shift funds to high-level goals that increase revenue and deliver maximum IT value. Work with a provider like Cox Business to find cloud solutions with predictable prices and reliable support. Schedule a consultation to learn how we can lower your costs and fuel your digital transformation.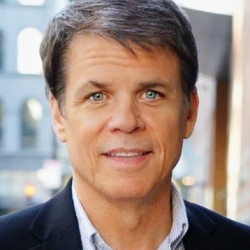 Latest posts by Martin Jones
(see all)