There's no secret ingredient or magic bullet that will make your content marketing successful. But by looking at those who have had great success, we can start to see some commonalities.
All too often, content marketers dive headfirst into execution without doing the groundwork of creating a strategy. If you were to take the top content marketers, the ones who dominate lead generation marketing and who are building a successful brand online, you would see that even though they all probably execute differently, they are all meticulous planners. Careful, deliberate, documented planning is what gives them a rock-solid edge on which they can build and scale their content marketing strategy.
All too often, content marketers dive headfirst into execution without doing the groundwork of creating a strategy. Without direction and a vision for how the content will drive results, marketers are left with scattershot content—it might drive traffic, but it doesn't speak to the audience in a way that's meaningful.
Don't skip this step so crucial to content marketing success. These eight tips will help you plan a killer content marketing plan that will attract readers and drive leads.
1. Have a Dedicated Content Manager
There's no point in even starting a content marketing campaign if you're not going to give it the attention it deserves. Have an in-house content manager or hire a nimble, qualified agency to ensure someone is treating your content marketing seriously. You're highly unlikely to get good results if your content manager is not experienced, or if they're responsible for another area of your business and content is not the priority.
2. Research, Research, Research
Content marketing is all about participating in the conversation that your audience is already having. Spend an extensive amount of time on social media, message boards, blogs, review sites—anywhere potential leads could be hanging out online—and listen closely to what they're talking about.
This will help you set the tone and content of what you produce.
One of the best tools I've found for listening and research is Buzzsumo. Buzzsumo a great tool to see which topics related to your business are currently getting the most attention, and what content is trending or performing well in a specific niche or audience.
3. Create an Editorial Calendar
The best content marketers know that they have to publish regularly if they want their efforts to bear fruit. In "How to Use Social Media and Not Feel Overwhelmed," Karen Leland of Sterling Marketing Group tells Entrepreneur that the best way to keep to a steady schedule is to create a content calendar. "By some accounts you are 75% more likely to get something done if you write it down, so put pen to paper, or hands to screen, and plan posting time. Also, by creating at least a rough sketch of an editorial calendar for yourself over the next three to six months, you won't have to search out topics to post about, but will have a list at the ready."
Map out the next several months of the content you wish to publish across your various platforms. Having a set plan makes it much easier for you when it comes time to actually create the content because you'll know exactly what to write and when you need to have it completed.
4. Plan Content for Various Channels and Formats
People consume information in so many ways that if you create content for only one channel or in a single format, you'll miss a large chunk of your potential audience. Make sure you have strategies in place for every channel through which you'll be communicating with your audience and tie it together in a cohesive, omnichannel strategy.
Each channel and content format must be handled according to its own unique strengths and limitations. Shorter-form content with a quick takeaway or an easy hook works well for social media and videos. Longer ideas work well in blog posts pr downloadable white papers and guides. Make sure you thoroughly understand how every channel and content type works before you start executing ideas.
5. Collaborate when Brainstorming Ideas
Kevan Lee of Buffer says in "Collaboration Tools for Social Media Teams: You Don't Have to Do It All Alone" that the best way to generate a wide array of ideas is to collaborate on the brainstorming process: "Taking a team approach to filling a queue or managing a social channel is a splendid way of saving time on social media. You don't have to do it all yourself. Others have amazing ideas and content to share. And of course, having the smoothest tools makes social media collaboration even easier." Lee recommends using a tool such as Google Docs, Trello, or Dropbox to keep a running list of ideas from everyone involved in the content creation process.
Whichever app you use to record your team's ideas, keep it simple and stick to just that one. If you have all of your thoughts spread out over several different apps, you're going to lose track of what you're doing, creating a counterproductive, disjointed effort where no one really knows what needs to get done.
6. Delegate Tasks and Hold Team Members Accountable
Don't let your team get caught in a situation where no one knows exactly what is expected of them. If you have a few writers and they're expected to produce a certain number of blog posts or video scripts, make sure they know that ahead of time. If there are word counts to be met, make sure they are made clear before any content creation even takes place. You want to stick to your content calendar, and that can only happen if your content team is in sync.
7. Set Performance Metrics Ahead of Time
Before you get started, set some metrics and KPIs against which you can measure your content marketing's success. Get all of your relevant keywords and search terms in a spreadsheet, and make sure everyone who writes even one word of content knows the strategy.
Determine what your KPIs are and hold yourself to them. If you want to reach a certain number of pageviews, clickthroughs to landing pages, or email list sign-ups, set a benchmark that will count as a success and work to meet that goal. Keep a close watch on your metrics and then continually test and fine-tune your strategy accordingly.
8. Be Ready for Turbulence
Even the best-laid plans can go awry due to unforeseen circumstances.  Sometimes, things just don't go as planned, and you'll realize that you need to change direction because you simply aren't meeting expectations or objectives. Regardless of what happens, you should always expect and prepare for the unexpected.
Make sure you  have a backup plan in case something changes at the last minute. You want your content marketing plan to be thorough, but not so rigid that there's no room to adjust on the fly. Anything can happen in today's fast-paced, ever-changing landscape, and you need to be flexible enough to accommodate whatever gets thrown at you.
Start Your Content Marketing Plan
Ready to up your content marketing game? Here are takeaways to start planning for success today.
Invite your entire content team into the brainstorming process. Set up a collaborative tool where you can document and elaborate on everyone's ideas.

Create a content calendar for the next three to six months. Remember to include all of your various platforms.

Plan to use a mix of content types and distribute them via multiple channels.

Define the metrics you'll use to measure the success of your content. Review your analytics to see what's working and what isn't, refining your strategy as you go.

Be thorough, but not rigid. Nimble and ready to change course or direction as needed in your marketplace or niche.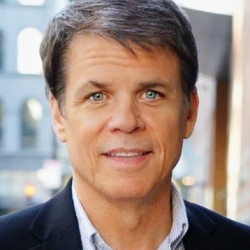 Latest posts by Martin Jones
(see all)