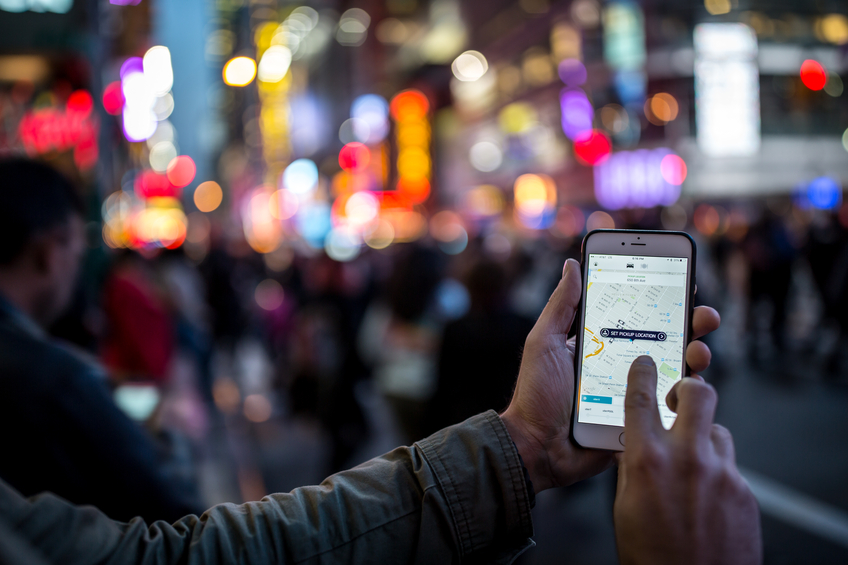 It's becoming a startup cliché, but "we're the Uber model for X" is the one-sentence pitch for an ever-growing armada of apps and web services.
While you've probably heard of the more ubiquitous businesses like Lyft and Airbnb, there are a number of new startups trying to use web-based logistics to hook consumers up with people who can provide them with real world services. Call it the on-demand economy, the gig economy, or the sharing economy; chances are that if there's a market, someone is trying to make an app for it.
Each company has its own unique twist on what exactly it means to adapt the Uber model, so it's useful to look at several to get a sense of what's working and what's not. Along the way, you might find a few services that will make your life a little more convenient.
1. Handy – the Uber Model for House Cleaning
Handy is a platform that lets you schedule house cleaning and a number of other home services, including a visit from a handyman (hence the name), plumbing, electrics, or even some people help you move.
Handy follows the Uber model pretty closely in terms of how its business operates. Like Uber, Handy is a two-sided marketplace that connects people who want services with "professionals" (Handy's term for its independent contractors) who are selling those services.
Handy's CEO and co-founder, Oisin Hanrahan, prefers to call their business model "the flexible economy," mainly because it's "less about on demand and more about flexibility. We think about these companies as this thing that gives us access to services or access to goods," but on the other side is the independence that working for Handy gives its professionals, who are "selling their time in a very, very flexible way."
2. Postmates – the Uber Model for Delivery
Postmates has a slightly different take on what has made the Uber model so successful. Rather than trying to brainstorm some sort of esoteric thing to offer customers, they focus in on one of the key operational advantages that Uber has on traditional car services. Postmates relies on the combination of location tracking, cloud-based operations, and electronic payment systems to allow it to drastically improve its logistics over traditional delivery services.
The wrinkle with Postmates is that they remain entirely focused on this core efficiency: the customer buys something from an independent shop, and then Postmates solves the problem of finding someone who will get it from point A to point B. "Each delivery makes our system better," says CEO and founder Bastian Lehmann.
By solving the infrastructure but leaving inventory up to each business, Postmates' model is very flexible and responsive to what people are actually buying. Businesses will naturally adjust their offerings based on the market, while others provide diversity by seeking out new niches and new neighborhoods.
3. Soothe – the Uber Model for Home Massage
Every so often it's nice to take a moment to relax. But sometimes even the process of trying to take it easy can add stress, rather than relieve tension. Booking a massage can be difficult, especially if you're traveling and don't know your options outside of the hotel.
Enter Soothe. By hooking you up with independent professionals who are thoroughly vetted, Soothe ensures that there's the same standard of quality no matter where you go. They bring their own fold-out table and other equipment, so it's easy to setup a house call. The larger pool of masseuses also makes scheduling easier— you can typically see someone within an hour, rather than having to book a day or more in advance.
It's true that Soothe is selling a luxury service, but because there's none of the typical overhead (especially in terms of real estate), they are able to offer a substantial discount over spas and hotels.
4. BlackJet – the Uber Model for Private Jets
This is included more as a cautionary tale. BlackJet was on-demand charter flight startup funded by the likes of Ashton Kutcher, Tim Ferriss, and Jay Z's Roc Nation. It officially shut down this month.
BlackJet serves to show that being able to offer a service on-demand doesn't necessarily make it a good decision. People in the market for charter flights aren't going to be too concerned with saving money, so mainly what the service offered was the ability to say: "watch me book a private jet with this app I have." Not a very scalable business proposition.
5. Slate – A Different Approach to House Cleaning Services
Katie Shea, cofounder of Slate, ran into problems in her first experience trying to apply the Uber model to house cleaning. As the former New York City GM for Homejoy, she fielded a lot of complaints from dissatisfied customers. People have very different definitions of what a clean house entails, and because the cleaners were independent contractors she couldn't train them directly.
Slate has focused on the service side of the equation, using their own employees to do the cleaning, and doing laundry in-house. This allows them to focus in on quality and make sure they offer the best cleaning services for the price, while still benefiting from the convenience of web and app-based scheduling.
6 and 7. Poppy and Trusted – the Uber Model for Babysitting
Babysitting is another area that is a little trickier than connecting people who need something with those who can provide it. People are understandably less willing to leave their children in the care of a random stranger than they are to accept late-night taco delivery from one.
Like Slate, the babysitting startups Poppy and Trusted solve the trust and quality control issue by using an employee model, rather than treating their babysitters as independent contractors. These companies are selling trust as a part of their brand, and if they succeed at that they can reap the rewards offering a service that often is needed at the last minute.
What You Can Do Right Now
The Uber model doesn't necessarily work for everything, and depending on what you're trying to offer, you may need to adapt it in order not to become the next BlackJet. As customers, we can only benefit from innovation in the new flexible marketplace.
Like Handy and Soothe, think about what benefits an app might offer for contractors providing the services.

With Postmates as an inspiration, make sure that you are focusing on the key value you are offering in the marketplace.

In order to ensure high quality service, consider a different structure for workers like Slate, Poppy, and Trusted.

As a customer, make sure you know what services the business actually provides, and what is left up to an independent contractor.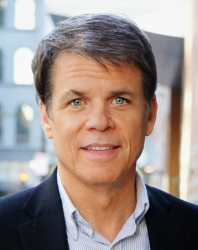 Latest posts by Martin Jones
(see all)