Collaboration Tools for Remote Employees
Team-building and collaboration are keys to any successful workplace, but what happens when teams are required to work remotely? Organizations seeking to prevent a breakdown in communication need tools to keep coworkers properly connected and productive. Fortunately, remote collaboration tools are more widely available than ever before, providing the unprecedented ability to connect and interact virtually — either by necessity or design.
G-Suite's One-Stop-Shop
Google's host of integrated tools are powered by the cloud, and as such offer limitless storage for companies on its higher-tiered plans. Using G-Suite as a shared digital workspace makes it easy for employees to communicate official business with clients through Gmail, Calendar and Hangouts Meet (conferencing with optional video). It also includes Hangouts Chat, an instant messaging add-on providing coworkers with a simple option for more organic inter-office communication.
Moderately-sized teams will be able to share a video call through Hangouts Meet on G-Suite's basic tier, while calls for larger groups (100+) will require an upgraded plan — just make sure participants know where to find the mute button to prevent the roar of background noise.
Zoom and Skype's Advanced Video Options
Even in a remote work environment, some business is best-conducted face-to-face — that's why Fortune Business Insights projects the video conferencing market to exceed USD 6 billion by 2026. Conferencing apps Zoom and Skype were built to support varying types of virtual communication, from formal training sessions to quick messaging and file-sharing.
Zoom proves its usefulness through a unique and effective "breakout session" capability, supporting presentations and webinars for groups of up to 1000 participants (with 49 onscreen at a time). These sessions enable trainers (or teachers) greater control over meetings, including the option to split viewers into smaller units for group discussions or mute microphones during interactive meetings. Even large gatherings can still be plenty collaborative since Zoom lets attendees "raise their hand" and alert meeting organizers of a potential comment without disrupting the meeting.
Zoom allows screen sharing on mobile and desktop, locked screen sharing, and includes on-screen drawing tools to further aid in presentations.
Where Skype might lack Zoom's robust presenter options, it makes up with a wide range of enhancements to everyday office communications. Skype makes it easier to locate and interact with contacts, and the chat option provides a drag-and-drop file-sharing feature for employees collaborating on projects that Zoom's chat utility does not. Skype group videos and audio conferences support up to 50 participants at a time, desktop screen sharing and screen recording.
Boundless Integration with Microsoft Teams
Microsoft Teams facilitates collaboration by opening the Office 365 suite of productivity tools into an all-in-one digital workspace. It can schedule and manage meetings, host communications (Skype is now intertwined with Teams) and allow file sharing across all Office tools including PowerPoint, Excel, Word and Planner. Direct communication with Teams can be done through instant messaging, voice over IP (VoIP), and video conferencing inside the client software.
Every app and tool that integrates with Microsoft Teams is designed to be customizable, giving organizations the freedom to tinker and design a workspace that works for them.
Slack's Ultra-Engaging Messaging App
Slack is a marriage of fast-paced team huddles and relaxed water cooler chats all in one easy to use package. Its refreshing simplicity attracts new users with channels (essentially just threads) for both team messaging and individual conversations. It allows for social communication more reminiscent of real office interactions than most, as well as team collaboration through easy file sharing and editing. The software manages to boast useful features like enabling searches by channel or individual without intimidating new users with its surprising number of capabilities.
Cisco Webex's Attention to Detail
Cisco Webex refines the basic functions of video conferencing through a family of compatible devices. Webex still has the ability to share screens, raise your hand and control views to show or hide certain users' feeds, but the real value is in its commitment to high-quality audio and video through devices like the wireless Webex Board. These devices support HD video and stereo sound, plus facial recognition that gets your team about as close to sharing a conference room as virtual meetings allow.
Don't Forget the Most Important Connectivity Tools of All – Internet and WiFi
Each service on this list provides something for those new to remote work to quickly establish themselves and feel back in the loop with their managers, coworkers, and clients. To further facilitate connectivity among teams, it's key for each employee to secure access to fast, reliable Internet in order to maximize these collaboration tools. Whether video chatting in a Monday morning huddle, sharing a file, emailing a client or editing a presentation, there's simply no more essential collaboration tool.
Learn More About Cox Business Internet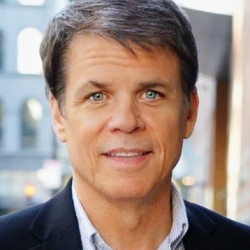 Latest posts by Martin Jones
(see all)