Among the sessions I had the opportunity to attend at Inbound14 was one that included Ian Fitzpatrick, Chief Strategy Officer of the marketing agency Almighty, and Patrick Cassidy, Head of Global Digital Brand Marketing of New Balance.
Almighty and New Balance partnered together 8 years ago and since have seen the brand expand impressively from a company whose products can only be purchased through chain retailers to one that will sell direct to consumers. Fitzpatrick and Cassidy shared six lessons they learned about making engaging content during their partnership.
1. Build a culture that obsesses over the basics
While some content campaigns have the glitz and glamor, they often miss out on some of the basics. Fitzpatrick noted that it was essential for them to find the intersection between content and commerce. This means taking care of the basics on the company site.
"Most product descriptions suck," he said bluntly.
As a result, the partnership decided to reimagine how they go about product description so that they're not trying to sell to retailers, but sell to the customer.
"Speaking the customer's language… is way more important," added Cassidy.
2. Treat outside communities as inside communities
New Balance was looking to launch a niche kind of shoe for minimal runners. They knew that the discussion surrounding this type of running was relatively limited to some runner forums, but found that the most traffic on New Balance content came from this community.
To optimize this traffic, the company reached out to the people that were talking about minimal running, and as a result, were able to create new content by interviewing these people and getting even deeper into this niche market.
"The really interesting stuff lives in the corners… and you have to find a way to force yourself in there," said Fitzpatrick.
3. Find your organization's beginners mind
One of the biggest challenges for marketers in the retail business is being able to have customers see themselves in or with the product. Often times, marketers aren't going to be able to imagine how exactly a customer envisions him or herself with a certain product.
"Iterate doesn't mean anything if we're not prepared to test," said Cassidy.
When planning a campaign, the partnership made sure to constantly speak directly with consumers to see how they better learn to have their customer fit their product.
4. Be very valuable to a few rather than loosely relevant to many
The best piece of content is the one that converts a potential customer into a brand advocate. In an industry like shoe retail, there are any number of different kinds of customers, depending on the type of shoe they want.
In launching a limited time throwback show that basketball star James Worthy once wore, New Balance ran a interactive video campaign to provide the history behind how James Worthy came to the company. In doing so, New Balance was able to reach a younger crowd with a shoe design that was decades old.
5. Tap what already exists in the culture around you
According to Fitzpatrick, brands can't create new cultures, they can only tap into it. As a result, companies need to be able to reach these resources, rather than try to start something new.
As a result, New Balance sought to find genuine and authentic experiences that customers are having with their shoes. For instance, New Balance launched #SeeMyRun so every time a runner did something he or she was proud of in their New Balance shoes, they could share these experiences.
6. Build a proof of concept culture
For the New Balance-Almighty partnership, the hope is to appeal to new customers who are passionate about what they do. In doing so, they have sought to partner with icons from new communities who are doing things that are truly authentic, without pushing the New Balance brand, to help introduce the name into this new community.
New opportunities can pop up out of nowhere, so by being able to make tap into these resources, you can make sure content is helping drive your organization.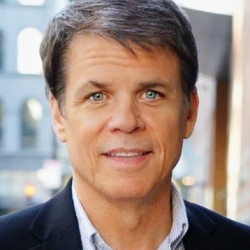 Latest posts by Martin Jones
(see all)