Pay-per-click (PPC) marketing might not be as ubiquitous as social media and search engine optimization, but is still a viable platform for enhancing your brand online. In fact, SEO has yet to match the effectiveness of PPC despite the increased attention. Wordstream reports that sponsored links earn 64.6 percent of clicks on search engines, while natural results are only selected 36.5 percent of the time. This statistic highlights how beneficial PPC advertising is – marketing your business with this strategy can garner more interest than other platforms could.
As with all advertising initiatives, there are a few best practices you must always follow. These basic steps will help you create effective PPC ads that draw consumers' attention. Here's a rundown of simple tips that will make the marketing tool one of your most reliable resources.
Don't waste any space
You have a finite amount of available space in your PPC ads, so you can't afford to include unnecessary words or characters. Search Engine Land notes that many businesses waste valuable room on features like phone numbers, brand identifiers and descriptions. According to the news source, many companies don't understand that they don't have to include every bit of information in a PPC ad. For instance, phone numbers and addresses can be placed in extensions so they don't use any room in the main links.
Additionally, every word should add substantive value for readers. Simply describing your business won't allow consumers to make informed purchasing decisions. Remember that you want your sponsored links to appear as natural as possible. Avoid being overly promotional so consumers think they're looking at a natural search result instead of an advertisement. Focus on important features that usually appear in search engines.
Think about negative keywords
The American Express OPEN Forum points out that negative keywords are often ignored during PPC campaigns. These terms aren't ones you use to attack a competitor – they are words that you don't want to associate with your ads. For instance, the news source reports that a car dealer should include "used" as a negative keyword if the establishment wants to target new car buyers. Think about your customers and why they do business with you.
The primary benefit of using negative keywords is that your PPC ads will appear less frequently in search results. That may sound counter intuitive when your goal is to establish a marketing presence, but it's actually advantageous because you want to target strong prospects, not unlikely leads. Negative keywords ensure that your advertisements are targeted toward consumers who will probably become loyal customers.
Have landing pages for your ads
Perhaps the most important part of your campaign is where consumers are directed to by your advertisements. It may seem ideal to include a link to your home page, but that's a faulty practice at best. Users don't want to find general information after clicking a link – they want specific data that's related to their search queries. If you direct people to your main website, you'll likely turn away potential leads and lose business.
Entrepreneur Magazine recommends tying landing pages to your PPC ads. These pages are much different than your standard content. Essentially, the information is supposed to be focused on a specific topic or product so consumers don't have to navigate to different sections on your web site.
Write for an audience
Your advertisements should be created with a specific audience in mind. Search Engine Watch recommends that you decide on a target demographic and then market exclusively to that audience. Age and gender are the two broadest categories.
These tips will help you create a great PPC campaign. What ideas do you have for other small business owners?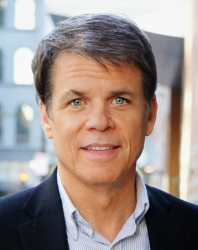 Latest posts by Martin Jones
(see all)