Everyone knows that Twitter can be a powerful tool to promote your business, but not everyone knows how to get the most out of it. Instead of relying on trial and error – which can allow your competitors an opportunity to get the upper hand – it is important to learn some of the nuts and bolts of business promotion on Twitter to make sure your company is in the best position to grow stronger and attract more customers.
To this end, it is important to learn about what type of tweets have the best chance of attracting new customers and getting the word out about new products or services you are offering. Although it may surprise many people, business tweets don't always need to be about your business. Interspersing more promotional tweets with a few personal ones can help you form connections with your customers and make them more likely to follow you in the long run.
Following these tips and including a mixture of standard business tweets and more personal ones can be a great way to build a viral marketing campaign.
Get your handle out there
Before you even start devoting a considerable amount of effort into your tweets, it is helpful to promote your account. Building a large following takes time and patience, but it is impossible if you don't take some time at the outset to get your name out.
Whenever you create material for your business – whether it is promotional or not – view it as an opportunity to publicize your Twitter handle. Business cards, flyers, menus, website landing pages are all great places for you to advertise your Twitter account. Once you get a reasonable sized following it will be easier for your popularity to snowball, but until then don't scrimp on the self promotion.
Share links
One of Twitter's greatest strengths is its role as a platform for content sharing. Of course, this can mean sharing links to your own website or writings, but it can also be a way for you to build connections with potential customers by leading them to interesting articles or information.
You don't want to overdo it – nobody likes to follow someone who tweets every few minutes – but a few interesting links here and there can go a long way toward building lasting connections on Twitter.
Follow
It's not always about leading – sometimes following is just as important. The more people you follow, the more connections you form and, thus, the more opportunities you'll have for attracting more followers yourself. Therefore, don't be thrifty with your following – cast a wide net and try and build relationships with as many people as possible.
How have you used Twitter to promote your business? Discuss some of your favorite strategies in the comments!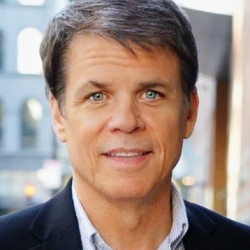 Latest posts by Martin Jones
(see all)