With June's arrival, many entrepreneurs and workers are starting to look forward to the summer. After a long winter and a busy spring, the new season is when many professionals take vacations and enjoy some time away from their everyday responsibilities. Unfortunately, the dog days of summer are usually when productivity in many companies grinds to a halt because many employees are checked out mentally and owners are more concerned with future prospects than current matters.
Part of managing your small business is ensuring that projects are completed in a timely fashion and there is steady revenue coming in each month. While the summer might seem like the perfect time to relax and prepare for the upcoming holiday season, you can't afford to take too much time off. Here are three projects you should work on this summer to improve your business.
Watch the competition
The summer may be the perfect opportunity to start monitoring the competition. Tom Hall, author of "Ruthless Focus: How to Use Key Core Strategies to Grow Your Business," suggests that involving your employees and having them watch other companies can be a great activity in June, July and August.
"Assign a task force of half a dozen employees to study your top competitors and find out what they're doing right. Meet up with them once a week over sandwiches and listen to what they've found out and what they think could be done at your company," Hall told Bloomberg Businessweek.
Don't require your employees to watch competing organizations on top of their normal workloads because this may lead to burnout. Give workers time to research other companies and look at marketing materials to see what plans rival businesses may have for the near future. During review meetings, don't just ask staff members what they discovered, but also seek opinions and possible theories.
Start blogging
According to VentureBeat, you should make long-term plans for your blog this summer. The resource can be invaluable for boosting your ranking in search results as long as you follow search engine optimization tips and best practices. Unfortunately, it can be difficult to write, edit and update posts during busy seasons. The news source explains that you should develop an editorial calendar and brainstorm article ideas in the summer so that you'll have plenty of content to write once more hectic months arrive.
Review your objectives
The Associated Press recommends assessing your objectives to ensure that you're on pace to meet certain benchmarks by the end of the fiscal year. The midway point is rapidly approaching, so you should have a clear idea whether you're going to meet your objectives in the near future. If you find that your sales are lagging, adjust your expectations and research why you weren't able to maintain a solid pace. However, if you're on track to meet your goals, considering revising them so you can enjoy significant growth.
The summer can be a great time to improve your small business. What projects will you take on over the next few months?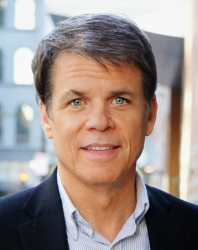 Latest posts by Martin Jones
(see all)