Facebook and Twitter may be the undisputed leaders in the land of social media, but companies hoping to improve their brand awareness online should be willing to explore some of the secondary channels as well. Although it was slightly disparaged when it first launched, Google+ has emerged as an important factor in marketing your business – if not as a replacement for Facebook, at least as a complement to it.
There are many reasons why adding Google+ to your business' social media roster is a good idea, but they all center around the platform's ability to inject your brand into an online conversation and draw new eyes to your company's profile. Although increasing your commitment to Google+ should not come at the expense of your attention to other social media channels, it is important to invest a fair amount of time and energy into getting your profile up and running at the outset.
Here are some reasons why you should increase your brand's presence on Google+ and some tips for making the process as smooth as possible.
More tools at your disposal
One of the most important benefits that social media outlets provide to businesses is a wide range of constantly improving instruments to help increase exposure. The problem is that each venue has its own set of promotional equipment, so making use of them all requires active profiles in many formats. While this may initially seem like a high price to pay, setting up a range of profiles is not difficult and gets easier with time and experience.
In the case of Google+, this investment is well worth it thanks to the ever-expanding collection of powerful marketing tools. Improved analytics, easier connections to individuals and in-depth demographic information make launching a Google+ business profile an easy decision.
Keeping it simple
One of the ways Google+ has evolved most thoroughly since its launch is in terms of a more streamlined layout and simplicity. It is easy to see how these traits can improve your ability to promote your business more effectively (and save you time in the process), but the new simpler layout is also perfect for improving your workflow and keeping your brand's image organized.
Hangout
One of the most important reasons to adopt Google+ has little to do with its ability to increase your brand's exposure. Making use of the site's Hangouts allows you to collaborate as a team more efficiently, connect over great distances and generate potentially fruitful ideas.
How have you used Google+ to improve your brand's social media strategy? Share your insights below!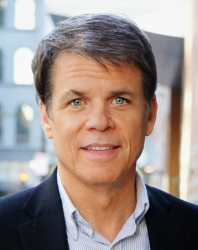 Latest posts by Martin Jones
(see all)