Step-by-step instructions — from preparation to set-up to follow-through — can help you avoid obstacles when setting up a LinkedIn company page.
This is part 2 of a 16 part series, "Mastering LinkedIn For Business"
Creating a LinkedIn company page is straightforward, but many people encounter obstacles. Perhaps you need to gather images and details, don't know where to start or realize you lack a clear plan for what comes next. This post will help you to avoid stalling out, with step-by-step instructions from preparation to set-up to follow-through.
Getting Started

Time to set up your new LinkedIn business page! At first, you confidently fill in basic information about your company. If there's a detail you don't have at your fingertips, you might hazard a guess, or make a note to come back to it. But after a few of these missing pieces, you start to realize that the task is more involved than you thought — and there's no way to finish before that 4 p.m. meeting.
When setting up a LinkedIn company page, it's easy to stall out. Perhaps you lack the necessary images and information, or you're unsure about how to get started. And maybe you've made a common social media mistake: Thinking that creating the page is the end of the project, when it's only beginning of a strategic campaign. This article helps businesses avoid these obstacles, providing step-by-step instructions from preparation to set-up to implementing follow-through.
Preparation
To make setting up your business page as smooth as possible, make sure to prepare the materials and information you need before getting started. This initial legwork can save time, minimize roadblocks and prevent miscommunication between business departments or team members.
1) Review existing profiles: Chances are good that company employees already have profiles on LinkedIn, and there may already be a default business page present. By making note of who's already active on LinkedIn, you can find internal experts that can assist you with setup, updates or admin duties. If the people who will administer the business page do not have member profiles already, they will need to create them.
2) Research your competitors: Before you set up your business page, take the time to see what the competition is doing. Depending on your needs and industry, this could be an informal review, noting strengths and weaknesses, or a detailed competitive analysis. Any market research can help you to avoid rookie mistakes and can suggest ways to help you differentiate yourself in the LinkedIn community.
3) Set initial communication goals (and be ready to change them): Early in the setup process, you'll be asked to fill in searchable keywords under "Company Specialties." These keywords should be strategic choices to drive traffic and leads, not something generic that's just filling up space. Look at any keyword analysis your marketing team has done and think about what terms you want your company to come up for in search engine listings. As with any advertising, social media or marketing content campaign, you'll save time and effort by having a plan and goals ahead of time. Just be prepared to tweak them as your LinkedIn expertise grows.
4) Collect marketing copy and images: The Home space on your business page needs to create a strong impression. Don't leave these first impressions to chance! Gather materials from previous and current marketing campaigns, review them for appropriateness, and make adjustments as necessary.
To get started, you will need professional, error-free "About Us" text, a compelling image, and square and standard formats of your logo. LinkedIn suggests thinking of this page as an opportunity to "tell your company's story and give customers, prospects, and job seekers a place to learn about your business, your employees, and your brand."
If you plan to highlight products and services (and you should) you will also want to gather the relevant details: names, descriptions, images, features, contacts, videos or other media assets.
Setup
Once you've done the initial legwork, setting up the actual company page should be quick and straightforward.
5) Create your company profile: First, select "Edit" on the right-hand side of the page, and then fill in the basic information as completely and accurately as possible.
6) Add page admins: This allows access for the people who will manage and edit the company page, which you've already identified in step one.
7) Add marketing copy and images: Upload your cover image and logos, then copy-and-paste your "About Us" text and "Company Specialty" keywords.
8) Add products and services: After switching to the "Products" tab, click on "Edit" to begin adding items — again, using the marketing materials and product details you organized in the preparation phase. If you're not ready to add products just yet, you can still move on to the next step to complete the initial setup. (An upcoming blog post will cover best practices and tips for highlighting products and services.)
9) Review your profile: You've completed the initial setup, but it's a good time to review what you've posted for any errors, typos or missing information. Again, a professional image is vital on LinkedIn, so it may be wise to enlist help to proofread the profile early on.
Follow-Through
You might have set up the perfect business page in a flurry of activity. But if that page is never updated or maintained, that neglect will end up sending a very different message to prospective clients than you intended.
10) Plan your updates: LinkedIn makes it easy to stay in front of customers and potential leads by posting relevant updates and links that generate conversation. Some suggest posting about once a day, focusing on content valuable to your audience. Consistency is the key to developing topic authority, so it makes sense to plan your updates in advance. Consider selecting a different topic to focus on each month and writing posts that relate to that main theme each day.
11) Set aside time for daily maintenance: Once you get the hang of using LinkedIn, it should only take about 10 minutes per day to post updates, check page statistics and respond to any comments and messages.
Conclusion
Setting up a business page on LinkedIn is an important step in building brand awareness, expanding your network and generating leads. By following these steps — preparation, set up and follow-through — you can minimize the obstacles and quickly create a professional platform for your company.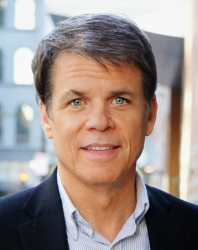 Latest posts by Martin Jones
(see all)