What Is RTLS and The Benefits of Using Real-Time Location Systems in Healthcare
Real-Time Location Systems (RTLS) and the Internet of Things (IoT) deliver data about patients, medical equipment, and staff. In the healthcare market, RTLS is expected to surpass the $2.4 billion mark by 2026, growing at a compound annual growth rate (CAGR) of over 11.3%.
Healthcare administrators can improve patient and staff experiences with a connected ecosystem while reducing operational costs and increasing efficiency. Learn how healthcare systems use RTLS and how to realize the benefits of an optimized IoT strategy.
To learn more about Cox Prosight, visit us at Booth #6036, during the HIMSS21 Conference or online at https://www.coxprosight.com


Learn more
Defining Real-Time Location Systems for Healthcare
A real-time location system or RTLS is an exact positioning system that places radio frequency identification (RFID) tags on assets, employees, patients, materials, or visitors. RFID solutions include the Internet of Things (IoT), Wi-Fi, RFID readers, and other infrastructures, such as servers and software.
RTLS ensures constant communication between tracked items and the system, giving leaders data on the items' current and past locations. Traditionally, organizations put tags on high-value assets. If an item crossed a specific physical threshold, alarms go off. However, RTLS solutions have far greater capabilities.
Real-time location systems are often part of a larger, connected ecosystem of software applications, equipment, and related services. Indeed, the Internet of Medical Things (IoMT) is expanding from asset management to patient flow tracking and environmental monitoring.
Moreover, RTLS can use existing infrastructure, such as Wi-Fi, making it a cost-effective method to digitalize asset and people management. By implementing an RTLS plan and a service, such as Cox Prosight, health organizations can monitor and manage assets and patients from anywhere inside or outside the facility.
Healthcare Use Cases for RTLS Systems According to Health Facilities Management, a publication of the American Hospital Association (AHA), roughly 25% to 30% of healthcare systems in the U.S. use some form of asset tracking. Often, health organizations roll out RTLS in specific areas or for high-dollar assets, then plan to install it hospital-wide or for certain use cases.
Healthcare use cases include:
• Patient flow tracking in outpatient clinics and hospitals
• Managing operating room schedules
• Monitoring freezers, refrigerators, and rooms
• Location and availability of surgical trays
• Preventing wandering patients
• Disease contact tracing for staff, patients, and equipment
• Ensuring specimen chain of custody
• Providing infant security
• Checking pharmacy and supply room inventory
Benefits of Using Real-Time Location Systems In Healthcare
RTLS provides more than visibility to the status and location of things and people. It delivers data-based insights, allowing administrators to enhance operations and care delivery. Moreover, many hospitals have reported a demonstrable return on investment (ROI).
The most significant advantages of using real-time location systems are saving money, increasing revenue, and enhancing patient and caregiver safety.
Realize Financial Savings
Healthcare facilities can save money when using real-time location systems. Savings stem from efficiency gains and improved asset tracking and maintenance. Plus, facilities increase revenue by being able to assist more patients. According to HIMSS, the Texas Health Presbyterian Dallas Hospital saved $412,000 during the first year it deployed RTLS. Additionally, Health Facilities Management reports that during a seven-month trial of RTLS, Stamford Hospital gained patient bed days leading to savings of more than $627,000.
Gain Efficiencies in Your Healthcare System
Automated asset tracking and workflows increase productivity and efficiencies. For example, RTLS solutions can coordinate patient discharges with staff notifications when a room is vacated. This speeds up the cleaning process, allowing health systems to move patients into rooms quicker.
IoT wearables within the hospital also monitor patient data, location, and case status. Clinicians and care providers receive updates and data insights, allowing them to make quicker decisions while improving patient experiences.
Eliminate Theft and Misplaced Assets
Many healthcare organizations spend a good part of their budget on equipment rentals. Other assets get transferred between facilities or misplaced during regular operations. Administrators can track high-value items as easily as standard equipment, giving details about when equipment goes in and out of your building or specific departments.
HIMSS says Texas Health saved $288,447 between reducing lost equipment and purchasing or renting less equipment.
Protect Healthcare Staff and Patients
RTLS solutions work well in large, multi-level facilities and emergency departments. For example, some RFID tags have discrete push buttons, allowing staff to trigger an alarm during violent incidents.
For patients prone to wandering or those moving through multiple locations for various treatments, RTLS helps caregivers pinpoint their exact location. Hospitals facing a nursing shortage use IoT devices and RTLS to help supervisors find staff members immediately. Additionally, locating patient monitors and infusion devices via RTLS improves patient safety while saving medical staff time.
Support Multiple Healthcare Facility Types
RTLS isn't just for hospital facilities. It enhances monitoring efforts in any size of organization and building. Senior living facilities use real-time tracking systems to oversee patient movements and reduce asset theft. Ambulatory orthopedic centers can decrease patient visit cycle times resulting in increased patient access and clinic capacity.
Get More From Existing Medical Equipment
Along with preventing overspending on unnecessary equipment, RTLS makes assets available when needed. Supervisors can not only track equipment but also learn how and when they're used. Real-time location systems and connected software identify equipment needing serviced or sterilized. This helps to keep operating costs and redundancy down while prioritizing patient safety.
Optimize Healthcare Worker Scheduling
Hospitals use RTLs to optimize an organization's workforce. The data can show patient wait or throughput times and supply door-to-doctor metrics for emergency rooms. By increasing your overall visibility, you can see which locations or departments need additional staffing or identify trends over different timeframes.
RTLS: Leverage Real-Time Data to Increase Healthcare Revenue
Incorporating RTLS into your healthcare workflows improves safety and productivity while reducing costs. Moreover, real-time location systems and IoT devices deliver the data required for decision-making, allowing administrators to think critically and act quickly. Learn how your healthcare system can benefit from RTLS by exploring the Cox Prosight solution.
Learn About Cox Prosight
Cox Prosight is an IoT-enabled solution from Cox Communications designed to help hospitals improve operational efficiency, staff safety, clinical workflows, and patient engagement. This powerful solution furthers Cox's commitment to reinventing the health care journey to a more personalized, frictionless, and overall better patient experience.
To learn more about Cox Prosight, visit us at Booth #6036, during the HIMSS21 Conference or online at https://www.coxprosight.com


Learn more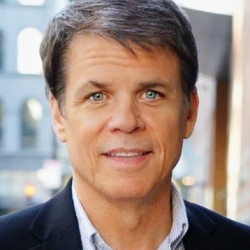 Latest posts by Martin Jones
(see all)