Managing your business during the first few months is a Herculean task, regardless of whether it's a tiny establishment or a massive enterprise. Even before you officially open your doors to the public, you'll face countless challenges.
Your start-up can flourish in the long run, assuming you can successfully navigate the maze of obstacles in your path leading up to and directly following your grand opening. To that end, let's take a look at the top 10 most common mistakes businesses make in their earliest days so you know what to avoid moving forward.
1. No news is good news
According to Business Insider, some start-ups chase press coverage just because they can. The thinking is that a story on a popular website or in a national publication would go a long way toward bolstering brand equity and recognition. Unfortunately, the attention hurts more than it helps in many cases, as enterprises aren't fully prepared for all of the attention that follows the coverage.
The key to avoiding this problem is waiting until your business is fully operational before trying to get in the spotlight. This ensures that you'll have both flash and substance.
2. Lack of resources
When you're operating a start-up, you might think it's important on focus a few key employees, but that's not the best approach. Matt Salzberg, founder and CEO of Blue Apron, recently told Mashable that new companies should bring in workers to handle day-to-day responsibilities so that owners and leaders can focus on the bigger picture.
"Some entrepreneurs think it's a luxury to have accounting, finance or other support functions, but it's important not to be afraid of spending resources early on for administrative efficiency. If you don't have someone to do that for you, you'll end up spending all your time on things that aren't critical to growing your company," Salzberg said.
3. A brand, a plan
Branding your business is the most important task you'll ever handle as an owner or leader. You need to establish an identity that the public remembers so that you'll have a comfortable spot in the marketplace.
That's why it's troubling that so many start-ups wait to start their branding efforts. Even finishing small matters like starting a Facebook page and developing a slogan can have a huge impact on a company.
4. Going after everything
Entrepreneur Magazine points out that some start-ups believe that they have to go after every money-making opportunity. However, that's simply not true, as these enterprises should be geared toward developing a long-term revenue plan.
Don't accept more clients than you can support or make deals that would burden your resources. Create objectives for your business and try to achieve them so you don't go chasing the almighty dollar.
5. Right words, right action
You can say all the right things in a presentation and use the latest buzzwords in your business plan, but success isn't based on your vocabulary. You have to put thoughts into action by executing all of your plans. Don't get caught up strategizing – start executing your ideas.
6. No money, more problems
Funding is likely the one element that owners focus on more than anything else. After all, money fuels everything in the business world, so entrepreneurs do their best to acquire all the capital to cover their initial costs.
Inc. Magazine points out that some owners underestimate how much money they need because they don't account for unforeseen costs. Leaders should always create financial safety nets to avoid any hardship down the road.
7. Hard heads
You need to be confident in yourself and your plan. If you don't believe in what you're doing, no one else will. Your positive attitude will help you connect with potential partners and customers.
That said, you can't believe in yourself so much that you can't accept that your way isn't the best solution. Don't stubbornly adhere to initiatives if someone else has a better idea.
8. A networking void
The old adage "it's not what you know, it's who you know" holds true when it comes to operating a successful startup. Partners, collaborators and general allies can help keep your operation running during difficult times.
If you don't network effectively, you'll struggle to do everything on your own. Attend trade shows and get active on LinkedIn to connect with people in your field.
9. Planning on instant success
Jeremy Fisher, CEO of Days and Wander, explained to Mashable that some business owners believe they're going to be successful right out of the gate.
"A lot of new founders think, 'If I build it, they will come.' I have news for you: They're not coming and you're not going to 'go viral,'" Fisher said.
10. Changing course
The worst thing you can do during the first few months of operation is suddenly changing strategies because your current one isn't yielding immediate results. You need to stay the course until there's a good opportunity to implement new plans.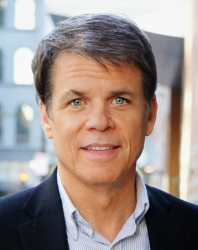 Latest posts by Martin Jones
(see all)