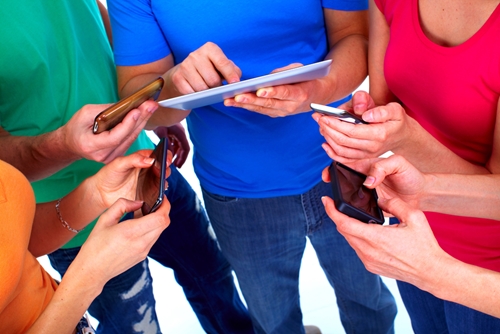 When done correctly, audio-visual material can provide an inviting means of marketing your business. If you plan to add video to your website, blog or advertising campaign, keep these tips in mind to create content that is both effective and engaging.
Pointed
The first step in creating thoughtful visual advertisements is deciding on a format for your media. What is the purpose of your video? Do you want to introduce customers to your product, explore your business strategy or values, host a webinar or live chat, or offer a tutorial on your company's area of expertise? Whatever your intention, content should be structured to relay this goal.
Uncertain about what type of video best serves your purpose? Kuno Creative shared a few ideas for translating your ideas into the appropriate visual aid. To introduce your company and its values or strategy to the viewer, the source suggested creating a video that pairs your professional commentary on the business with expert interviews and customer testimonials. Showcasing your company's product or service can be done via a demonstration video or animation, and a webinar or live chat can be an excellent format for personally connecting with customers and the general public.
Professional
Unless you are advertising a nightclub, leave the costumes and strobe lights at home. When it comes to marketing your small business, you want to gain the public's trust through media that will help them perceive your company as professional, reliable and focused. Not an expert at video production and editing? You may want to invest the money in hiring someone with more experience, suggested Business 2 Community. The same is true for your script, which should be grammatically sound and structured to convey a clear, cohesive message. Spending a little more on your video can really pay off in terms of gaining customers' attention and trust.
Other aspects of your video to consider include lighting, choice of attire, and location. Visual aids give a face to your company, and you want to be sure to present a polished exterior that will give both your current and potential clients confidence in your brand and the service provided by your business.
Want to be sure that your video is on target? Invite a few trusted friends and business associates, or compile a test audience to preview your video content and offer feedback. This can help you pinpoint both the strengths and weaknesses of your advertisement.
Compelling
Engaging your audience with video marketing requires an understanding of how and where people are accessing your content. According to The Washington Times, over four billion hours of video are watched monthly on YouTube, and advertising on social media has grown in popularity as well. The source explained the success of such campaigns as being "searchable, shareable, measurable and effective."
Keeping this in mind, be sure to diversify your approach to and consider a wide range of outlets for sharing your media. Also remember to tailor content for use via each outlet. Viewers accessing your video on cell phones and tablets may prefer shorter, to-the-point clips, whereas customers accessing content on your company's website may be looking for a more in-depth analysis of your business strategy or products.
Tone is important as well, reminded The Washington Times. Particularly across social media platforms, videos are more likely to be shared and forwarded if the content is fun and memorable. Keep in mind that informal doesn't mean unprofessional, and your advertisement should still emphasize expertise in your business's area of knowledge.
Have you added video content to your company's marketing campaign? What tips would you share with fellow small business owners?

Latest posts by Chelsea Segal
(see all)