Hosting or sponsoring an event is one of the most powerful ways to gain publicity and get your business's name out there. As a means of branding, having a presence at a community or industry event can help associate your company with a good cause or signal its deep industry connections to your target audience.
That said, the "if you build it, they will come," mindset doesn't work when it comes to effectively incorporating events into your overall marketing strategy outreach. Simply put, you need to get butts in seats and eyeballs on your content if you want to generate demand or leads through an event.
Social media has emerged as a highly effective way to promote the events you host, sponsor, or even just attend. Here are some tactics that will help you use social media to drum up interest in your event and bring the attendees in droves.
"Videos are a great way to show—not just tell—people why it's worth attending your event."
Use Video
Videos are a great way to show—not just tell—people why it's worth attending your event. "Video provides a unique opportunity to convey the energy and excitement of a live event. Great visuals and catchy audio are a potent combination that drives registration," writes Kimberly Reynolds in "16 Ways to Use Social Media to Promote Your Event."
Not only does the video format convince people to attend your event, it actually increases the event's visibility: it "creates engagement opportunities as the video is shared with friends." In fact, Facebook is particularly attuned to video, with posts including video enjoying a significantly wider reach than those without.
When you create your video, start off with an eye-catching headline and lots of visually stimulating images to keep your viewers watching. As the video continues, include just a few of the key things that someone can expect to experience at the event.
If you've had a major presence at an event before, include footage that shows just how valuable your unique content was. And just like with any piece of content, make sure you sign off with a resounding CTA that asks viewers to buy tickets in advance. By keeping your video short and exciting, you'll make it a lot more shareable on various social media channels.
Once the video is complete, post it on your landing pages and social media profiles. Your audience should be able to look at any of your collateral without seeing something about the event.
Offer Some Teasers
If you have high-profile speakers or companies attending your event, you can generate interest by hosting a Q&A on Twitter or Facebook. Don't give everything away, but answer just enough questions to whet the audience's appetite and get them interested in learning more.
Gather Testimonials
While testimonials can—and should—be a part of your video promotion strategy, they are such a powerful tool that they deserve their own mention. Collect videos or even text-based testimonials from your previous events' attendees that show potential new visitors that people are getting massive value by making the trip to see you in person.
The principle behind using attendee testimonials here is the same as using them anywhere else: people trust their peers' words more than they trust the messaging of a business. Tap into your most devoted fans' enthusiasm about the information they learned or the networking opportunities they got at the event.
In addition to including testimonials in your video, Reynolds recommends, "Create simple graphic images with these quotes and comments. Share these visuals in your email marketing campaign, social platforms, blog posts, and email signatures."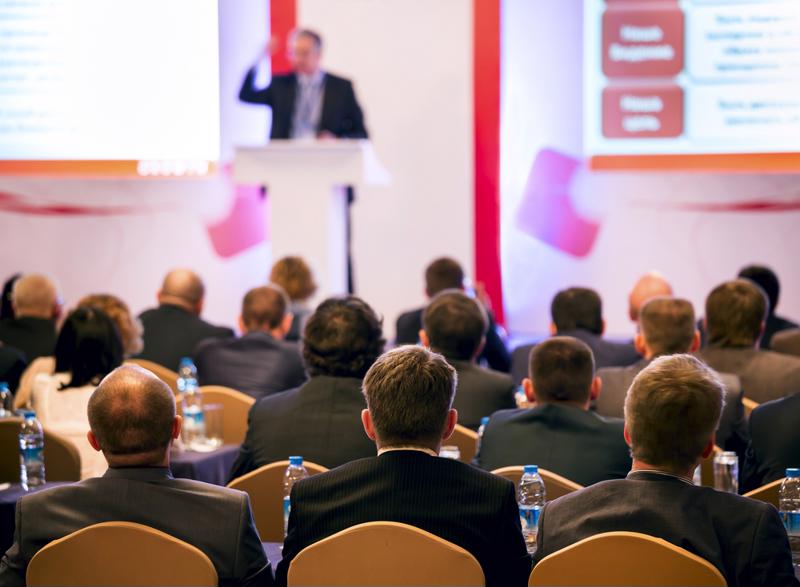 Activate Your Network and Affiliates
Your business likely isn't the event's only host. If you have several groups or businesses on board, share the promotional duties among your fellow sponsors to benefit everyone.
Your speakers have an interest in making sure the event has a great turnout as well. Ask them to spread the word to their own social networks and get the news of their involvement out to their audience, which is likely very similar to your own.
In order to facilitate sharing of the event by your partners, your speakers, and your attendees, Reynolds recommends making all promotional materials as easy to share on social media as possible. This means short, snappy videos, eye-catching infographics, memorable Twitter and Instagram hashtags, pre-made podcast scripts, and other tactics that make your promotional content conducive to sharing on various social media channels. "Provide a web page with branded downloadable resources that fit any platform" to cast the widest net, Reynolds says. Put share-to-social buttons on the registration confirmation page.
"It's up to you to stoke the fires and keep the conversation going as much as possible."
Engage With and Reward Attendees
It's great if you've created some buzz and got some people talking about your event, but don't assume your job is done as soon as people start getting excited. It's up to you to stoke the fires and keep the conversation going as much as possible.
If you see someone using your event's hashtag, send them a message asking them what they're looking forward to most. If someone posts a picture from your last event on Instagram, comment on it. If fans are generating a lot of buzz on their own, reward them with free gear or even VIP passes.
You can plan the biggest, greatest event ever, but if you can't promote it effectively and get people to attend, then it's all for nothing. You put a lot of work into your event—give it the audience it deserves by promoting it the right way.
How to Start Promoting Your Event with Social Today
Harness the power of social media to make your event a success. Here's how to get started.
Begin outlining a video with highlights from past events, testimonials, a catchy headline, and engaging music. Make a plan for promoting it on your networks—paying special attention to Facebook.
Create graphics showcasing attendee or customer testimonials. Promote these visuals on your site, social networks, in email signatures, and more.
Keep all promotional content high-interest and easily shareable.
Think creatively about how to get your social media followers excited and engage them in promotion. A Q&A with a high-profile speaker as a teaser is a great start. Respond to and recognize fans who promote the event, even reward them with a small gift.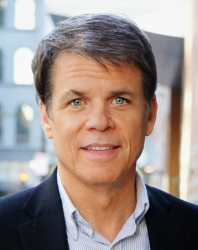 Latest posts by Martin Jones
(see all)