Few educational organizations can afford to skimp on the basics with technology poised to be a critical part of their technology infrastructure. Consequently, having high-speed internet access is non-negotiable. Like other technology decisions, it's vital to think about your Internet service and provider's role as a technology partner.
After all, today's business internet providers don't just provide a service; they become essential members of your technology team. Your ISP works with you to future-proof your organization and ensure your infrastructure can scale to meet what lies ahead. Use this guide to assess your options, ask the right questions, and pick a provider that's a good fit for your business.
Choosing an ISP Is One of the Biggest Decisions You'll Make
K-12 and Higher Ed CIOs and IT leaders have a lot on their plates. You're expected to critically review and question all technology decisions, including the selection or renewal of your Internet Service Provider (ISP). Yet, many education organizations don't evaluate their Internet service on an annual or regular basis. Others may lack clear insights into their current quality of service, an essential factor as more educational organizations rely on remote connections and service.
Selecting the right ISP for your school reduces your risks of technical downtime and outages. Moreover, your technology partnerships add value to your business. They help you navigate technology shifts and keep you informed of emerging technologies such as Cloud Services and how they integrate and support one another. In a sense, your technology partners serve as the third arm of your K-12 or Higher Ed organization by supporting your user experience goals and aligning with your schools' mission.
The right partnership connects you to an ecosystem of software and services designed to improve workflows. They provide end-user support as you work to migrate to the cloud or reduce your IT footprint. Therefore, technology partnerships can decrease your risks while helping you discover and scale new opportunities.
Plan to Get the Most from Your Internet Connection
Any technology decision should open the door to future opportunities, and your Internet services aren't any different. Your technology partners should work with you to develop a plan that supports your goals while improving the overall technical infrastructure and capabilities of your organization, with an eye toward the future.
Here are a few ways to get the most out of your Internet service for your K-12 or Higher Ed school or campus:
Infrastructure upgrades: Outdated technology and unpatched devices create security vulnerabilities. Talk with your ISP about your needs today and in the future. Determine how to approach hardware or equipment upgrades.
Good User WiFi: Your in-house wireless services should support your staff, teachers, and students regardless of where they are at school or on campus.
Wireless connections for visitors: Along with high-speed WiFi, your Internet connection can deliver important usage data. You can use this to optimize your offerings and improve the experience for anyone visiting your school or campus.
Security services: Cybersecurity is one of the most popular managed IT services, and with good reason. 24/7 threat monitoring is resource intensive. Your technology partner should have extensive experience providing service in the education sector and be able to provide strong references.
Determine Your Business Internet Bandwidth Needs
Traditionally, voice calls, email, and web searches didn't clog your network. But speed declines when you have dozens or hundreds of employees and students accessing cloud services, uploading large files, and connecting via video simultaneously. While you can determine your business internet bandwidth usage on your own, the best Internet service provider partners will assist you in determining this.
Together, you can monitor usage and view reports showing peak and average traffic. Your provider may also temporarily increase bandwidth and see what impact it has. ISPs help you prioritize certain services, like VoIP, to maintain call quality during peak usage times.
Consider ISPs Offering Managed Services, Private Networks, and Cloud
A managed service provider (MSP) or ISP supports your long-term, big-picture planning. They help your school scale without complicating your tech stack. Integrated tools and services make troubleshooting errors easier through administrative and technical portals. Likewise, MSPs partner with software providers, including Microsoft Teams or others.
MSPs provide services such as:
Addressing software and application issues
Handling computer hardware or connection problems
Managing daily network maintenance
Providing cloud backup services
Repairing hardware
Offering helpdesk support
Monitoring and responding to cyber threats
Assisting with disaster recovery and emergency support
Regardless of what stage of digital transformation you're in, the right ISP has the capabilities to support you every step of the way.
Review Options for Bundled Internet and Phone Services
Bundling the Internet, cloud, and phone is a smart move. For starters, the services are complementary. Voice over Internet Protocol (VoIP) phone systems rely on high-speed Internet connections. The combination supports on-site and distributed teams, allowing staff to interact naturally using chat, voice, or video.
If your video quality is poor or there's a lag, your ISP can quickly get to the root of the problem. In comparison, if you use separate vendors, your VoIP provider may say it's an error with your Internet service while your ISP points the finger back at your phone service.
Bundled services also support your company as it grows. As you add employees or migrate more services to the cloud, you can expand your phone and Internet services without significant hardware investments.
A few key benefits of bundled services include:
Convenience: A phone and internet bundle also lets you manage your service from one account.
Cost savings: Phone and internet tools are combined for less than the price of the two individual services.
Flexibility: As your school or district's needs evolve, you can modify your phone, cloud, and Internet package to scale up or down.
Ask About Internet Redundancy Services
For K-12 and Higher Ed schools, Internet service is mission-critical. A power outage can halt everything. Staff, students, and teachers can't access important programs, apps, or portals; remote students can't access classes; staff can't access import data, and more. Talk to your Internet provider about cloud backup service (BaaS) in case of an outage.
Internet redundancy can keep your essential services running, reducing poor user experiences and downtime risks. However, it's important to ask if your ISP ensures path and network diversity. Your backup service shouldn't be delivered through the same network as your primary connection.
Top Considerations for Selecting a K-12 or Higher Ed ISP
Pick a technology partner that checks off all the boxes. Don't settle for something less that could jeopardize your customer relationships or business profitability. A reputable provider established in your community can deliver personalized services in person and remotely.
Think about your internet service provider's:
Speed and scalability: Several factors affect scalability, but if you choose the right ISP, you won't have to worry about switching services during a growth spurt. Instead, your ISP works with you to evaluate upcoming needs and plan to scale appropriately when needed.
Quality and reliability: Uptime, latency, and packet loss are key specs when picking an Internet service provider. Talk with potential vendors about service guarantees and remedies if the services don't perform as expected.
Trust and reputation: A credible and established ISP like Cox Business delivers consistent services and stands behind them.
WiFi for students, staff, visitors, and employees: Keeping your network secure while meeting your school's demands for fast wireless connections is vital. Work with providers who can meet both needs.
Cybersecurity: Check with your ISP to see what type of security suite they provide. Some can protect all connected devices, automatically download updates and patches, and develop custom security solutions.
Customer Support: Read the Fine Print
Direct access, 24/7/365, to technical and account support is the gold standard for business Internet services. Knowledgeable support teams deliver assistance quickly, understand your business apps and connected services, and work round-the-clock to reduce disruption.
However, it's vital to look at the whole experience of customer service. What are the average hold times for support? Will you need to repeat your issue and verify your identity multiple times? Can your ISP view and understand your custom setup and tailor support instructions accordingly?
Look at their response time to technical issues or repairs requiring on-site visits. Also, consider support channels. Does the ISP offer live chat assistance, phone, video, and email support services? If so, how do the response times differ? If you need equipment repaired, are there multiple drop-off locations?
Lastly, upgrading your services or adding extensions shouldn't take hours. Your ISP's self-service tools should put everything at your fingertips, from usage reports to step-by-step guides and tutorials.
SLAs: What Should Be Included
An SLA protects your school against disruption with guaranteed service metrics. Even if your Internet usage doesn't warrant an SLA-backed service now, ISPs that offer service level agreements for higher plan tiers demonstrate a commitment to quality.
Research your Internet service provider's SLA and look for service metrics, such as:
Response and repair time
Jitter
Network QoS
Packet loss target
Network availability
Round trip latency
Ask the Right Questions
Make a list of questions to ask when selecting an Internet Service Provider. Your ISP should readily respond to your inquiries and provide evidence to back up their claims. Pay attention to their responses, as clear communication is essential in a technology partnership, whether you're talking to the sales or IT team.
Your questions should focus on:
Customer service hours and the average hold time for customers
Availability of local service technicians
Data caps for your Internet services
The number of subscribers that share a connection
Contract lengths and available discounts
Additional fees for plan changes or hardware
Avoid These Common Mistakes
Unexpected fees or downtime can cut your return on investment (ROI). Moreover, choosing the wrong ISP impacts staff and students experiences. One issue can snowball into a problem affecting your entire organization. Your Internet service truly is the foundation for most daily processes.
Here are a few common mistakes businesses make:
Failing to follow up: It's essential to regularly examine your usage and QoS data. Doing so ensures that your ISP meets your service agreement standards and that your bandwidth estimations are accurate.
Choosing the cheapest option: The lowest price service may support budget goals but cost more in terms of disruption. Slow response, repair times, and inconsistent speeds during peak hours impact your school.
Not asking about onboarding support: Implementing new services can burden your IT team, budget, and resources. Avoid providers that sell you new software but send you to a third party for support.
Working with a less advanced ISP: Technology advancements happen faster than ever. How can an ISP continually meet changing business demands if it isn't investing in its own tech stack? Look for organizations rolling out fiber, cloud services, and smart campuses while increasing their technology offerings.
Picking a provider without 24/7 service: Responsive customer support is a must-have feature, even if you have a well-equipped on-site team. We've heard too many horror stories about companies at a complete standstill from an outage or failed integration. Submitting a help ticket or sending an email shouldn't be your only option for mission-critical services.
Not discussing early termination and other fees: Many schools enter into an agreement, and sudden growth ends up costing money. It shouldn't. Your ISP should help you plan before you commit and make the process for extending network services affordable and straightforward.
Next Steps: Compare Your ISP/MSP Options
Choosing an Internet service provider can be challenging. However, any vendor vying for your business should readily provide specs and case studies. Assess your current services and needs, then speak with a sales rep about the Internet and managed services to help your organization be resilient and grow.
Ready to Take the Next Step?
Choosing the right ISP is crucial, but it doesn't have to be complicated. Contact Cox Business today to find out how we can offer tailored solutions that align with your institution's mission and goals. Our experienced team is ready to answer your questions and provide insights that can help your organization be more resilient and ready for the future. Don't compromise on your organization's efficiency and security.
Learn more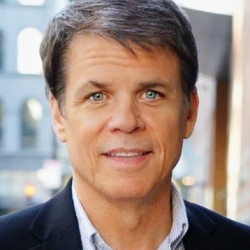 Latest posts by Martin Jones
(see all)