How Slow Internet Speeds Hurt Your Business and Reputation
Slow Internet can damage hurt your business. Perception is everything, and one of the most common ways consumers will judge your business is their Internet user experience.Even if you think your business's internet connection is satisfactory, there are plenty of reasons to upgrade your internet speed. In fact, getting a faster connection just might be the key to bringing your business to a whole new level.
There are many ways slow internet speed can hurt your business, but it may be hurting your business more than you think.
1. Customers Go Down the Street for Faster WiFi
Upgrading your speed is an investment in your customer experience. We've talked about it many times before, but if your business welcomes clients or customers through its door, you need to offer fast, free wifi. It's more than just a perk—it's the gold standard. If you don't think your guests will notice the slow Internet speeds and the difference between what you offer and what your competition down the street offers, you're underestimating today's tech-savvy consumers.
2. Your Apps Work Slower Than They Need To
Slow Internet speeds slow productivity. Whether your business depends on Office 365 or the G Suite, more and more of the work we do every day is moving to the cloud. From simple office collaboration tools to complicated project management platforms like Asana or Basecamp, we depend on a variety of cloud-based tools to help us work more efficiently and effectively. The more complicated the tool, the more it relies on a fast, reliable connection to get things done quickly. Slow Internet speeds slow productivity.
3. Slow Internet is Hurting Your Customer Service
When you're trying to help a customer resolve an issue as quickly as possible, internet speed can make all the difference in the world. Although a lot of customers (and companies) still rely on the telephone to do the heavy lifting, cutting-edge businesses are looking for new ways to leverage connectivity to find ways to provide better customer service than ever before. Things like screen sharing, streaming video from a customer's phone to "make a house call" and other digital forms of service are only possible if your business has a reliable connection.
4. More People Working Means Slower Speeds for Everyone
Your connection might be 30 Mbps, but your bandwidth is split up among all of the people who are using it at once. That means if you have six people sharing a connection they each only get 5 Mbps, or if you have more employees it's even more limited. Throw in a public wifi connection and suddenly your premium internet connection doesn't seem so fast anymore.
5. Your File Sharing Doesn't Work Fast
You might not know this off the top of your head, but DropBox actually intentionally throttles its own upload speed in order to not bog down your internet browsing experience. While you can jump into settings and change that feature, it's a default feature for a reason. It requires a great deal of your bandwidth to download and upload files. If you don't have a fast internet connection, a simple file share can bring your workflows to a crawl. And if you have multiple people on your team who all need to work together, the effect will be amplified.
6. Video Conferences Lag
As more and more businesses connect with clients all over the world, the need for video conferences to take the place of phone meetings grows more and more apparent. While it's not quite a substitute for face-to-face time, video conferencing gives you a much more personal connection than just hearing a voice on the other end of the line. Obviously, if you have meetings where several of your team members need to be present, you need to be thinking about how you're going to provide them with the connectivity that they need.
7. You Process Payments Slowly
If you've ever found yourself desperately trying to lock eyes with a waiter in a restaurant so you can finally ask them to bring you the check, you know that customers don't want to wait to pay for something they've decided to purchase. Better internet can help. Increasing your upload speed can reduce IP terminal processing time to as little as 3 seconds, compared to up to 25 seconds for traditional dial-up processing. Over the course of a month, those seconds add up, which can translate into valuable time saved by you, your team, and, most importantly, your customers.
What You Can Do About Slow Internet Speed Right Now
No matter what industry you're in, your internet connection is a key part of making sure that you can acquire more customers, collaborate with your team, and get more done. If you've hovered around the same amount of bandwidth for a while, you might not be aware of just how much value you can get from upgrading your connection. From better video conferencing to wifi that can stand up to the competition, you need to make sure that slow internet speeds aren't hurting your business in any of these ways.
Customers will compare the connection with your competitors'.

Collaborative and customer service apps are slower than they need to be.

A connection is split among everyone using it, so your actual connection speed for each user may be slower than you think.

As video conferencing becomes the norm, you need to make sure your business can pull it off without a hitch.

Have questions? We can help. Contact Cox Business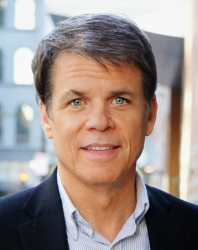 Latest posts by Martin Jones
(see all)