As we've suggested more than a few times before on CoxBlue, offering free WiFi to your customers is not optional in 2018. It drives foot traffic to your small business, keeps customers around longer than they otherwise would have stayed, and gives them a reason to come back. Smart small businesses are offering connectivity that is fast, hassle-free and reliable. Because in today's hyper-connected environment, if you're not doing that… customers may simply go down the street to your competitor who does.
At the same time, if your small business offers WiFi, you need to actively do something with it, not just turn it on and hope that someone takes notice. If you do it right, your WiFi can be a tool to promote and market your small business.
Below are 5 great ways to consider using your WiFi to promote and market your small business.
1. Brag About Your Connection Speed
If you've selected a business WiFi plan that exceeds your customer's expectations in terms of speed, reliability, and ease-of-use, you need to make sure that the consumers know. WiFi should be fast and work seamlessly. Your internet connection is a key part of your customer experience, and you need to be thinking of it along the same lines as keeping a clean restroom or a well-designed customer-facing area. It reflects on you, and if you pay attention to detail, your customers will notice (though they might need a little help to spread the word).
Make sure that you're talking about your WiFi's fast connection in your marketing. For many customers, it's a must-have amenity, and they will prioritize coming to a place with solid internet above almost anything else. Customers will listen if you tell them you think it's important, and that's just what you need to get more people through the door.
2. Host an Event in Your Space
Hosting an event is a proven local marketing tactic. It gets people to come to your location and provides them with an opportunity to meet, talk and network with others from the local area. WiFi can make many types of events possible, from co-working to learning sessions to a fantasy football draft. Get creative with what a great public WiFi setup can do for you, and think about how you can leverage it to bring people together around your business.
3. Invite Comparison Shopping
A commonly-cited fear around offering free WiFi is that customers will use it to comparison shop. While it's true that you may not be able to compete with Amazon in terms of price alone, the truth is that you've gotten the customer through the door, and that's half the battle. Here's where your business can really shine by providing a memorable, in-person customer experience that they won't find anywhere else. Even if someone doesn't buy something on their first visit, if you make a good impression they'll come back, and repeat customers are the most profitable ones out there.
If you're tired of losing out to Amazon, you might think about figuring out a way to flip that problem on its head. List the Amazon prices, invite your customers to compare, and then itemize where and what their extra dollars go to. Customers feel good when they buy local, and you can drive home the point by helping them understand just how much they're contributing to the community. Invite them to use your WiFi to see for themselves, and show them why shopping with you can be so much more rewarding.
4. Run a Live Video Stream
Facebook Live has been growing in popularity, and businesses are catching on. You can do just about anything you can imagine and turn it into a powerful marketing tool. Depending on your industry, you could offer quick tutorials on common problems that you know how to fix, or do a Q&A where you respond live to questions asked in the comments.
If you're hosting an event in your space, consider using Facebook Live or Periscope to broadcast that event online, creating buzz around your business supported by engaging content. The amazing thing about streaming video is that it gives you the ability to give customers a unique and personal experience unmatched by anything else. You can take them somewhere they'd never been, or give them a behind-the-scenes look at your business. The possibilities are only limited by your imagination.
5. Build Your Mailing List
Building a great mailing list is still the best way to generate the kind of leads that foster long-term profitability and growth. Email marketing is one of the most personal ways we have of getting in touch with a customer on a daily basis, so make sure that you're using your WiFi as an opportunity to grow your own list as much as you can.
You don't want to throw up any roadblocks in terms of preventing your customers from accessing your WiFi before they fill out some form, but you should make sure that a signup form is part of the connection sequence. If you've provided a great experience so far, they'll more likely than not put their name on the list, and then you have a lead you can develop and work with.
What You Can Do Right Now
Free WiFi is vital to just about any small business in 2018 but many businesses don't realize the full potential. Take the right steps, and you can turn your WiFi into a powerful way to promote and market your small business.
Make sure to brag about how great your connection is, so people have a reason to step through your doors.

Host events in your space that take advantage of the great connection.

Turn the script on its head by inviting comparison shopping, and finding a way to explain clearly to the customer why there's a difference.

Run a live video stream at your next event, or just to give customers a view they wouldn't normally see.

Given users a chance to sign up for your mailing list.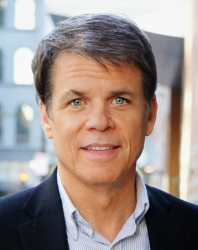 Latest posts by Martin Jones
(see all)