Win Up To $10,000 In Prizes
Cox Business is bringing Get Started OC (#GetStartedOC) back to Orange County, California on Wednesday, April 26th, 2017.
Get Started OC will feature entrepreneurs who will pitch their business to a distinguished panel of experts for a chance to win $10,000 in prizes including a Cox Business technology package.
Please join us for this free event for networking and learning opportunities from accomplished leaders in early stage investment, digital marketing, and business growth strategy.
Registration has closed, but walk-ins are accepted!
The evening will include:
A pitch competition with expert feedback from our distinguished panel of judges.
A panel discussion, including audience Q&A, geared towards small business owners and start-ups
Appetizers, desserts. and networking
Complimentary Valet Parking
WHEN: Wednesday, April 26th, 2017 from 6:00 – 9:00 pm
WHERE: [AV] – 16500 Scientific Way, Irvine CA 92618
[AV] is Orange County's hottest meeting and event destination. Located in the heart of Orange County and near the world-renowned Irvine Spectrum.
Meet The Get Started OC Moderator
Ken Kraft
Ken Kraft is Senior Vice President of Marketing & Sales Operations for Cox Business, Cox Communications' $2 billion division that provides video, voice and data telecommunications services to businesses.   He is responsible for the overall marketing strategy, as well as tactical execution of marketing plans to drive revenue growth and customer retention and oversees SMB Marketing, Enterprise Marketing, Marketing Operations, Pricing, Sales Operations and Creative Services for Cox Business.  This includes customer segmentation, brand strategy/positioning, product marketing and support, pricing, digital marketing, social media, customer education and events/sponsorships.
He leads a nationwide team tasked with the creation and implementation of marketing strategies and campaigns to further accelerate top line revenue growth and customer retention within Cox Business. His leadership in the industry was recognized this year with a TAMI Award for Leadership in Business Services across the MSO community.
Meet The Get Started OC Panelists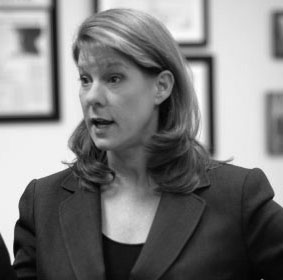 Kirsten Mangers Managing Director, Chicklabs
Inc. 500, Red Herring Technology 100, TechAmerica, and Deloitte's Fast 50 have recognized Kirsten's companies. Kirsten was a finalist for Ernst & Young's Entrepreneur of the Year and named Female Technology Leader of the Year by TechAmerica and American Women in Technology.
A serial entrepreneur, Ms. Mangers is the Managing Director of Chicklabs, an incubator & consulting practice for entrepreneurs. The Lab specializes in early to later stage growth companies in the sectors of SaaS, adTech, Edutech, Consumer Product Goods, Life Sciences & Med Device.
Kirsten is a Board Director for Chapman University's Leatherby School for Ethics & Entrepreneurship and Chair Emeritus of the Board for the Alzheimer's Association of Orange County. She also serves on the Executive Committee of TiE South Coast and is a Director on several private company Boards. She has been frequently recognized by the media as among a prestigious list of "women innovating technology". She was recognized by OC Metro Magazine as "20 Women to Watch," received the Pearl Award for Female Entrepreneur of the Year by the US Global Entrepreneur's Association and was named an Entrepreneur of the Year by the British American Business Council.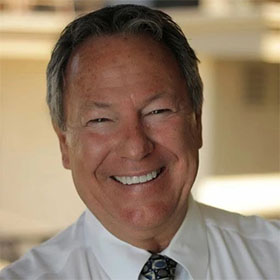 Doug Pennington Founder, Archangels Investors
With over 20 years of experience advising, investing in and nurturing start-ups, Doug has demonstrated his leadership and innovation in the investor ecosystem. Television celebrity, financial thought leader, pioneering entrepreneur, CEO, collaborator, funny, and charming are descriptors used by his friends and colleagues.
Doug was inspired to walk the path of an entrepreneur early in his career with a few start-ups of his own; as the 'Denim Czar of Eastern Europe', a developer and marketer of alcohol brands like Backbone Bourbon and Savannah Vodka. And, now, assisting hundreds of other CEOs as an advisor, board member, investor, and collaborator.
Doug is founder of Private Capital Network and ArchAngles Investors both Headquartered in Orange County, California. He is a guest star on CNBC's show " Make Me a Millionaire Inventor". Doug is a frequent guest speaker at the University of California Irvine, Paul Merage School of Business (UCI), Purdue University, Butler College, Chapman University, and Cal State University at Fullerton.
Doug happily resides in his beach-side home that showcases magnificent views of the Southern California coast.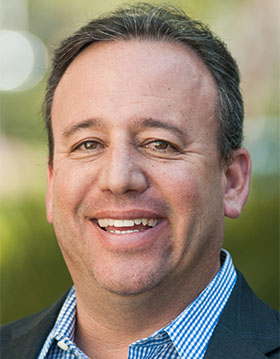 David Meltzer CEO, Sports 1 Marketing
David Meltzer is the CEO of Sports 1 Marketing, a firm in which he co-founded with Hall of Fame Quarterback Warren Moon.
Sports 1 Marketing is a global marketing agency whose projects include the Super Bowl, The Master's, Pro Football Hall of Fame, and the Unstoppable Foundation.
David has been recognized by Forbes as a Top 10 Keynote Speaker, named by Entrepreneur as a Top 5 Entrepreneurial Speaker, and honored for his philanthropic work as Variety Magazine's "Sports Humanitarian of the Year". He is a national top ten best-selling author of Connected To Goodness and a #1 national, and international, best-selling author of Compassionate Capitalism.
Naushad Huda Co-Founder / Creative Director, XTOPOLY
Passionate entrepreneur, brand and digital strategist focused on innovation and growth. Naushad graduated from UC Berkeley in 2001 and a JD from Whittier Law School while earning CALI awards and Judicial clerkships in 2006.
Today, XTOPOLY is a multi-award winning digital brand agency inspiring innovation and catalyzing growth for brands such as Yamaha, Kellogg's, Friar Tux, and Realty ONE Group.
Naushad has an uncanny ability to creatively identify opportunities for brands in the digital space, spot relevant trends, develop brand structures and paradigms including proprietary frameworks used at XTOPOLY for their clients.

A short montage from our recent "pitch training" workshop in Irvine, California.
RULES
You can enter the Contest by visiting the official registration page at www.coxblue.com/getstartedoc  (the "Website") and completing all of the required information and following all posted instructions. Contest is open only to legal residents of California who: (1) are at least 18 years of age; (2) are the owner, principal, or general manager of a business that is physically located within a Cox Business serviceable area. Entry Period begins March 6, 2017. BY ENTERING THE CONTEST, YOU ACKNOWLEDGE AND AGREE THAT (1) YOUR MATERIALS ARE NOT CONFIDENTIAL AND NO CONFIDENTIAL OR FIDUCIARY RELATIONSHIP IS INTENDED OR CREATED BY ENTERING THE CONTEST; AND (2) THE CONTEST ENTITIES MAY POSSESS OR COME TO POSSESS INFORMATION THAT IS SIMILAR OR IDENTICAL TO YOUR MATERIALS, AND YOU HEREBY AGREE THAT THE CONTEST ENTITIES MAY USE SUCH SIMILAR OR IDENTICAL INFORMATION WITHOUT LIMITATION, COMPENSATION, OR CREDIT TO YOU. Void where prohibited. Contest subject to Complete Official Rules. To obtain a copy of Official rules click here.  To obtain a copy of the winner's list, send your request along with a stamped, self-addressed envelope to "Cox Business Get Started" Winners List, Marketing Department, Cox Communications, Inc., 6205-B Peachtree Dunwoody Rd, Atlanta, GA 30328. Sponsor: Cox Communications, Inc., d/b/a Cox Business, 6305 Peachtree Dunwoody Rd, Atlanta, GA 30328. (c) 2017 Cox Communications, Inc. All rights reserved.