Branding your business as a quality employer can bring new talent into your workforce. However, it's important you understand the benefits that many skilled professionals desire when they apply for new work. In most cases, work-from-home policies play an essential role in the recruitment process, as more Americans try to find greater balance between their professional and personal lives.
In a recent study conducted by OnlineDegrees.com, nearly 33 percent of companies allow some employees to work from home on a regular basis. However, those professionals aren't always dedicating their entire day to getting their tasks done. In fact, approximately 43 percent of respondents say that when they work from home they also watch TV or a movie. This may not be in the best interest of the company, so it's essential that certain policies are put in place to allow workers the freedom to work from home, while still holding employees accountable for below-average work.
The study also found that 35 percent of respondents say they are more productive when they work from home, but setting certain benchmarks may help keep these workers honest. As a business owner, you might want to delegate tasks to employees based on their skills, but also set marks they must achieve incrementally to help keep them on deadline. If your workforce wants to work from home, your employees need to prove they're capable of producing high-quality output, too.
Work from home policies may help attract qualified professionals to your business, but don't be afraid to decide which workers earn opportunities to avoid commuting to the office. In some instances, it may be worthwhile to grant work-from-home privileges to those professionals who have demonstrated their ability to multitask in a variety of environments.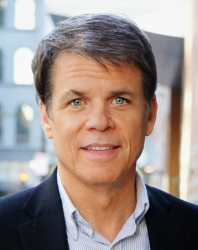 Latest posts by Martin Jones
(see all)