Discovering lead generation techniques that provide swift results is the goal for many professionals today. Mobile marketing strategies have been developed, implemented and trashed if they don't work, and it seems that, at least in some instances, the hard work put in by marketers has begun to pay off.
Over the past two months, reports have come in suggesting that clickthrough rates (CTR) of mobile advertisements are on the rise. The idea that consumers embraced mobile media marketing spread like wildfire among industry leaders, but not all is bright in the world of mobile display advertising. According to an even more recent report from GoldSpot Media, approximately 38 percent of clicks on static banner ads and 13 percent of rich media banners were accidental in October. This discovery supports the "fat finger" theory, which suggests clumsy hands led to an uptick in CTRs across the board.
The GoldSpot Media figures are based on a study of post-click actions. The research firm defined any engagement that lasted fewer than two seconds as accidental. For example, GoldSpot found a 4 percent CTR on rich media banners, but after analyzing accidental actions, the percentage was cut in half.
While the latest study from GoldSpot Media shows mobile advertising isn't as dependable as previous numbers suggested, the lead generation marketing technique is still miles ahead of desktop engagement. According to MediaMind, a mobile banner clickthrough rate of over 1 percent is ten times higher than the average CTR reported worldwide in June 2012.
It's important to develop mobile marketing strategies, but marketers should not put all of their eggs in the basket just yet, as there is still a lot of room for growth before mobile technology surpasses the benefits of desktop.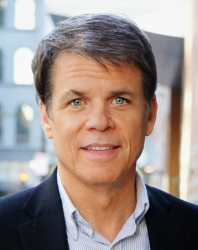 Latest posts by Martin Jones
(see all)