Small business owners are beginning to discover the many benefits of using smartphones and their related mobile applications. Along with saving time and providing numerous conveniences that make a small business owner's life easier, these high-tech phones can also contribute toward mobile marketing strategies. According to The Huffington Post, 85 percent of small business owners reported using smartphones to help manage their operations, doubling the rate of smartphone usage five years ago. Here are some of the top applications on the market that small business owners should consider adopting.
Bump it up
Bump is an application that perhaps best demonstrates the technological capabilities of smartphones today. The networking app allows small business owners to eschew traditional business cards in lieu of new-age digital ones. By bumping their smartphones with a client's or consumer's, the entrepreneur can quickly and seamlessly exchange contact information, photos and even important files. Forbes reports that the application has been downloaded more than 27 million times since its development in 2008 and regularly draws 8 million users each month.
What a HootSuite
Social media networking has emerged as one of the most important marketing strategies for small business. However, many small business owners frequently complain they lack the time – and the cutting edge innovation – to regularly update and streamline their social media processes. HootSuite is an app that can assist entrepreneurs in this regard. Inbound Marketing Agents reports that the app allows small business owners to schedule tweets ahead of time, leading to around-the-clock Twitter engagement. Consumers can readily tell the difference between an active social media presence and a passive one, so stay on top of your Twitter account by adopting this mobile app.
Conference with ease
In an increasingly globalized business world, many companies often have relationships with clients and businesses in other parts of the country or world. To this end, conference calls have become one of the key links in communication, bridging great distances with ease. One mobile application that can assist in this regard is MobileDay. Inc. Magazine reports that many conference calls typically have their own numbers and login codes, which can become a confusing mess for small business owners looking to make the call quickly. This application looks through a user's calendar and sets reminders for the call, while providing one-click capabilities with automatic codes.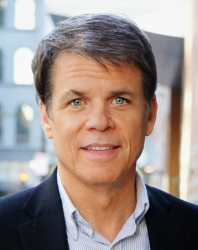 Latest posts by Martin Jones
(see all)