Is your small business looking to expand its social media use? Marketers may want to check out one of the up-and-coming networks being run and developed by Google. The end of July 2012 brought in the year anniversary of the release of Google+.
The relatively new social media network is working hard to draw new people and has approximately 75 million daily, active users as of August 2012, Mashable reports. While this may pale in comparison to the number of people currently using Facebook or Twitter, it is not too shabby for such a young network.
In addition, a number of large consumer brands are creating superior marketing campaigns using the social media outlet. Sports-enthusiasts on Google+ are most likely included in the ESPN social circle. According to the Mashable, the brand uses Google+ to highlight the best sports moments, provide stats handouts to journalists and fans and even show high-quality photos. Approximately 1,696,752 people are included in ESPN's circle.
Both large and small companies can benefit from the Business and other non-individual entity profile option – allowing brands to strengthen their relationships with consumers and increase the success of lead generation marketing.
The increased search engine optimization (SEO) the network offers is enticing to the modern marketer. With Google as one of the most powerful search engines on the market today a professional can artfully use the outlet to get ahead.
"Google's in a good position to build a social network because if you need to find something online, where do you go? You go to Google," social media strategist Mike Beauchamp told the news source.
A business may want to consider how best to use Google+ to gain a stronger online presence and build connections with potential clients.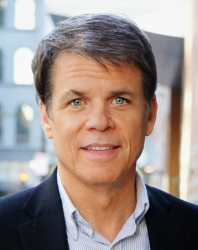 Latest posts by Martin Jones
(see all)