For anyone who engages with social media regularly, platforms like Pinterest and Tumblr are just as important as sites like Facebook and Twitter. This is because Pinterest and Tumblr both allow users to collect content from the web, post original information and connect with friends by using a visual interface, which is a lot different than the ways people engage on Facebook and other popular services.
Businesses also understand the significant value in promoting products and services on Pinterest and Tumblr, but which platform is set to expand more rapidly than the other? According to new research from Copete, Pinterest recently surpassed Tumblr in terms of unique visitors. While both sites still offer significant advantages lead generation marketing campaigns, it might be worthwhile to focus more attention on the emerging infant of the social media world – Pinterest.
The folks at Compete called the recent numbers "monumental," as Pinterest continues to exceed expectations. Compete's charts show Pinterest on a more rapid rise toward 25 million unique users, while Tumblr traffic is increasing, albeit slow and steady, toward the same number.
However, comScore's data reveals some slightly different information. According to the source, Pinterest traffic hasn't quite surpassed Tumblr's, but comScore believes the digital pinboard site will in the very near future.
Pinterest traffic is up 1,152 percent year-over-year according to comScore, and Tumblr's traffic is up 95 percent over the same time period.
Business owners who want to embrace social media and use new platforms to promote products and services must consider the rapid rise of Pinterest in their campaign development. Neglecting the obvious rise to power of Pinterest will only push consumers away, especially with the digital pinboard's ability to work both on desktop computers and mobile devices seamlessly.
Are you using Pinterest and other emerging social sites to your advantage?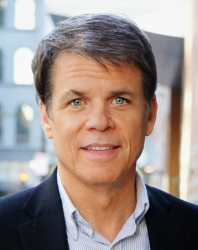 Latest posts by Martin Jones
(see all)