"Are you thinking future forward?" This was the challenge that my friend, and keynote speaker Tamara McCleary recently posited to the attendees of the IBM 2016 Women's Luncheon.
Her keynote was great not just because she's a nationally recognized speaker with an impressive roster of clients, but also because she brought attention to, and challenged some of the barriers we all have in our own thinking between our personal and professional lives.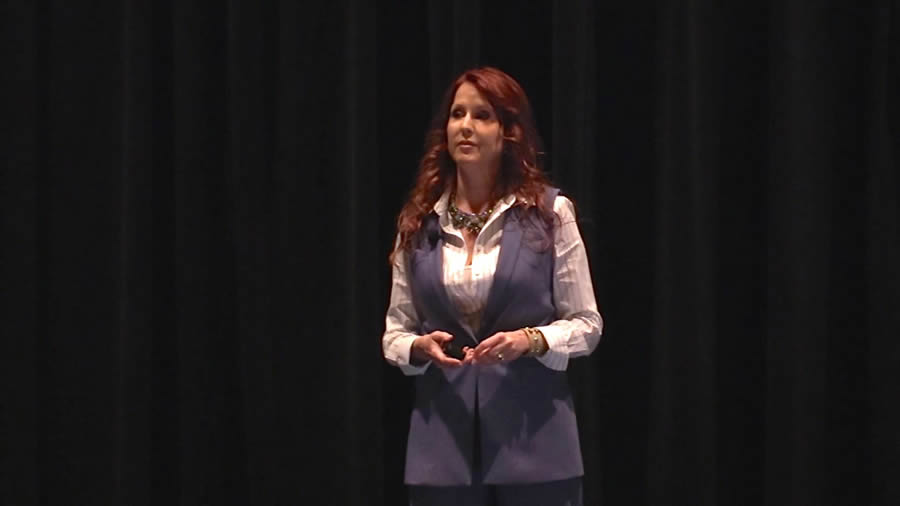 False Distinctions: Life in Work and Work in Life
Tamara started in on the main focus of her talk right from the start: "We've been talking about how we move out of the ordinary into extraordinary with our businesses, but we need to outthink ordinary and move into extraordinary when it comes to your own personal life."
She outlined three main domains that take up our energy and time: work, home, and community. She put forward that this distinction can lead to a lot of difficulty and guilt in our lives: "When you're at work, sometimes you feel guilty because you're not at home; sometimes when you're at home sometimes you feel guilty because you're not at work."
Burning the candle at both ends leaves women in a position where we are always busy and working hard, but are left feeling ineffectual and under-committed in every area of life. As she summed up: "We're dividing ourselves up into slices of pie, and judging ourselves on which part got more slices."
Finding a place for work in life, and life in work, has always been a unique challenge for women. For Tamara, it comes down to removing false distinctions and recognizing that everything you do is aimed at living your best life. " Sometimes when we're at work we're also in service to our family. That when I am checking email and I am building my career I am also loving my family—I am providing for my family."
Making Your Personal Brand Personal
The other thing she suggests reframing for yourself is how you think about the brand that you spend so much of your time and energy on in your working life. Is there a way to integrate that work with your own personal brand? "Your brand isn't just what you do for others, your brand is what makes you unique." She zeroes in on why specifically this so important and vital to success: "You have to focus on your company's brand but do you realize that your company's brand is dependent on you managing your reputation?"
In 2016 we all have personal brand, whether we want to accept it or not we all have a digital footprint. Many children today have an online presence even before they are born. Since this is a fact of modern life, the key is to understand that and find a way to integrate it with the adventures and dreams we have for ourselves.
We must broaden our understanding of how principles of personal branding can apply to our lives: "Knowing our audience is key. Who is it that we need to influence? Maybe in the moment it's our teenager that we need to influence. Maybe it's a friend, maybe it's a colleague, maybe it's someone who works for you, maybe it's someone that you'd like to have sponsor you. Know who your audience is so that you know what you want to communicate."
Once you're communicating, the next keys are to lead with your vision and passion, and practice transparency.
Personal Branding is Key to Diversity
Why is it important for women specifically to leverage their identity, vision, and personal brand? Because diversity benefits everyone. She summarized: "If we are all thinking alike there's a problem. The smartest rooms are the rooms that are filled with people who don't always agree, or come from different perspectives."
What You Can Do Right Now
To maintain balance in every aspect of work, life, and community, focus on reframing your perspective, and empower yourself to take control of your personal brand.
Lend other women a hand with support, mentoring, and generosity.

Realize that your work supports your family and community, and your family and community support your work.

Take control of your personal brand, because it supports your company brand.

Value diversity— the smartest rooms are filled with diverse perspectives and solutions.