Unconventional approaches may yield extremely positive results.
There are many tried-and-true content marketing strategies. Businesses know they can rely on certain tactics to enhance their online presence and grow their brands organically online. That said, many unconventional approaches also yield extremely positive results.
Read on for a look at some unusual content marketing plans and how they can help you with marketing your business.
Pull the curtain back
In a report for The Next Web, Danny Wong, founder of Blank Label, explained that one of the best strategies is embracing transparency. He notes that this is somewhat scary for many enterprises, but consumers seem to respond well to corporate openness because it's uncommon.
Wong highlighted McDonald's Canada's efforts as a perfect example of this. The fast food chain started a campaign called "Your Questions" in an effort to shed some light on its practices for consumers. When one participant asked about an ingredient used in some recipes, the brand responded with a short explanation and a video that showed how its food is made. The clip answered the question honestly and assured customers that McDonald's Canada is operating in a positive manner.
Another company went even further with its transparency efforts. Wong notes that Buffer, a social media management app, published how it calculates every employee's salary on its blog. The move drew praise from all around the Internet – The Huffington Post and Valley Wag both applauded the move.
This type of transparency is something that every business can benefit from in terms of content marketing. Your blog posts, videos and infographics should all work together to create a personality for your company.
Writing expert-level content about your industry certainly goes a long way toward that goal, but consumers always want a little more. By pulling back the curtain on your organization, you'll make followers feel connected. People will understand why your business takes certain steps and how it goes about making decisions. As a result, they'll feel a level of engagement that few other enterprises can match.
You can achieve transparency in a number of ways. First, you could replicate McDonald's Canada and address common questions about your business. Alternatively, you wanted to take an even more personalized approach, you could have your employees write blog posts or star in videos and have them explain their roles or specific aspects of the company. This may actually be the strongest transparency tactic, as it spotlights the people behind the scenes and puts their faces on your business so it doesn't feel anonymous.
With a very special guest
Guest blogging is popular among businesses. When companies have articles published on popular websites, they gain heightened visibility among their target audience and position themselves as thought leaders within their industries.
There's a variation on this that can lead to unprecedented success – having outside contributors write posts for your business' website. Thought leadership is a huge part of content marketing these days, so enterprises rely on knowledgeable employees to produce in-depth stories and conduct interviews for corporate blogs.
Bringing in an industry expert or business partner to write, film or design something for your site could be a huge boon. Readers will enjoy having a new voice and fresh perspective on various topics once in a while.
Additionally, guest contributions add a new layer of originality to your content marketing strategy. While everything you post is unique in some way, it never hurts to have another new tool in your shed.
Search engines reward websites that have original elements. By posting articles from respected authorities in your field or your partners, you'll have something that no other business has. As a result, other companies might start linking back to you, which is good for your SEO value and may even lead to a bigger audience in general.
United we stand
Different types of content usually stand alone, becoming islands unto themselves. Businesses publish articles, videos and infographics in different areas, partially in an effort to get the maximum value out of each piece. The thinking is that traffic will go to every new post, regardless of its medium.
However, there's a lot to be said for combining various elements. You can generate a great deal of synergy by publishing articles with videos and infographics. Any combination of the three can be highly beneficial.
For instance, you can start a blog post with a brief explanation on a topic and then use a video to clarify your points. Below that clip, you can expand on your thoughts, creating a rich experience for readers.
Content marketing is what you make it. Unconventional strategies can be the difference between solid success and reaching unprecedented heights. Do you think any of the above tactics would work for your company?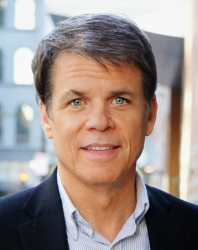 Latest posts by Martin Jones
(see all)