Every business knows the expression, "The customer is always right," but a much smaller number actually follows this saying to the letter. However, that may be changing. As consumers get more power in the marketplace – brought on by more options, the explosion of online shopping and mobile technology – many retailers are beginning to more fully explore what it means to give customers what they want.
This holiday season, for example, many industry giants have begun significantly retooling their approaches to customer satisfaction. Large retailers like Wal-Mart and Macy's have started implementing initiatives that may have seemed crazy as recently as a few years ago.
These and other businesses have started matching online prices, offering free layaway and shipping among many other new services, according to CIO Today. Worried about losing business to smaller, more nimble competitors, these concessions make it clear that the very nature of retailing is changing.
It's not just the major players that are changing their ways, however. In fact, younger and smaller companies may be in a better position to adapt to the current landscape than their larger competitors – and they have more to lose as well. As the marketplace becomes more crowded, understanding marketing strategies for small businesses takes on renewed importance.
Learn from the big guys
Although you may not be running an operation as large as Wal-Mart's, the rules are still essentially the same. That company has learned that low prices and a deep inventory aren't necessarily enough to attract new customers. Instead, they have realized that matching more flexible competitors in terms of options and promotions is just as important.
You should approach your business the same way. If you want to continue to attract customers and retain the ones you have, you should always be looking for ways to improve your customer satisfaction.
Stay current on the trends
One of the most important ways to do this is to keep up with the emerging trends in retail. According to the source, customers have come to expect services like free shipping on large orders and flexibility in terms of products. Watching closely to see what tactics larger retailers are employing can help you stay ahead of the curve.
As always, it is also important to continuously and respectfully engage your customers. Ask them what services they would like and make all the effort you can to satisfy these requests. It is their support, after all, that you are seeking. In this respect, abiding by the principles of "The customer is always right" mantra can help you avoid falling behind in the modern marketplace.
What ways have you found to make your business excel in terms of customer satisfaction? Share some of your thoughts below!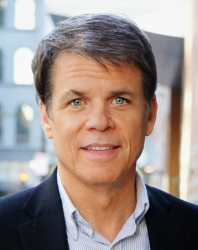 Latest posts by Martin Jones
(see all)